Posted by VMan on July 3, 2020
Up and coming French producer Wizzay has returned to the Tipsy Records release boards with his new tune "Hooked". Teaming up with the dazzling vocalist Rachel Woznow, "Hooked" is a powerful single you must hear. Wizzay has formulated a unique soundscape in this single which traverses pop, chill, future bass, and in a way that compliments almost any tastemakers genre preference. Simultaneously, beautifully supporting the effortless top line from Woznow.
Available on all platforms, be sure to go check out the pair's latest installment below and follow them on Spotify for updates on future releases.
Posted by VMan on September 7, 2018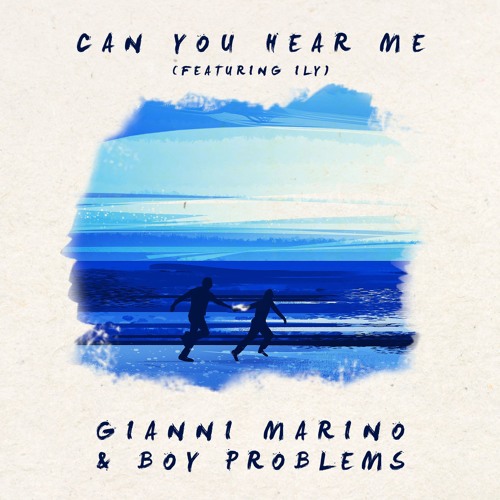 Gianni Marino has been making musical waves and registering in dance blog databases for the last few years at least. I was just reading today about a song that came out from him in 2016 and it's no surprise that today the youthful artist is still dropping monsters when it comes to singles. "Can You Hear Me" is a significant collaboration between Gianni, brand new artist Boy Problems and the amazing Swedish pop singer ILY. We tend to learn more about these artists as they keep releasing music and it seems that they are finally making that transition towards mainstream pop.
It's really exciting to get the opportunity to premiere this vocal anthem today. "Can You Hear Me" is an evidently 80s inspired pop r&b song with an lyrical top line pumping the whole time. Boasting a unique twist on their pop production style, these artists are sitting pretty in a world of generic sounding singles going live every Friday.
Snag 'CYHM' on your preferred platform courtesy of Tipsy Records! –> https://ffm.to/canyouhearme
Posted by Juicebox on February 10, 2011

Biglife's parents theme song…straight girl fire (Biglife note: I love it, this is just a classic example of jealousy. Apparently it's hard to come in second place, fortunately for me I really wouldn't know what that feels like. Sorry Jewce maybe you'll make it in your school newspaper one day when you're able to pull a chick view here)
DOWNLOAD: Zoe Badwi – Accidents Happen*MUST DL

BONUS
DOWNLOAD: Zoe Badwi – Freefallin'*MUST DL

DO SOMETHING