Posted by mimada on October 3, 2013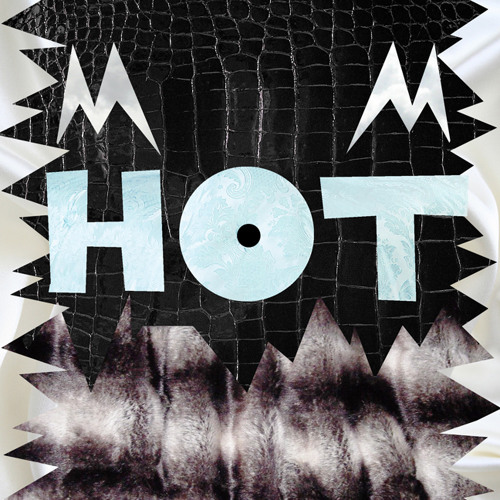 These past few weeks have been pretty exciting as far as music is concerned, literally one great release after another: Halcyon Days Deluxe, Kiss Land, 20/20 Part 2, Nothing Was The Same, Pure Heroine, shit I hardly get to finish one album before it's time to download another. Well make some room in your schedule and hard drive, kiddos, because today I present to you Hot Sugar's latest release, Made Man, and once you start this EP you're not gonna be able to turn away from it.
I was initially turned on to the New York City based producer by his eclectic remixes and fresh, innovative beats. Beats which are developed by the "Associative Music" technique, which essentially means Hot Sugar captures and records sounds from literally any and everywhere and transforms them beautifully into the tracks you hear now. Pretty wild. "If I point to a butterfly or a fire hydrant and say, 'Hey, you're in my band now, so play this,' it will do it and no one can legally stop me," said Hot Sugar, more formally known as Nick Koenig, in an interview with Complex.
But back to the EP, the whole thing flows so well and has this juicy, addicting vibe. Artsy, grungy, and totally rad. Like, Gorillaz meets A$AP Rocky meets Handsome Boy Modeling School in a Brooklyn subway station rhyme-spittin' showdown. Each track features word play from artists such as, but not limited to, Big Baby Ghandi, Chippy Nonstop, Heems, Antown, and Kitty. My personal favorite? "*In & Out*," featuring KOOL A.D.
when i put MiDi Murder EP out last year, all of NYC's power disappeared for a week. This time the government shut down for Made Man.

— Sade Boyz (@HotSugar) October 1, 2013
You can download the EP fo' freeeeeee (or Name Your Price) via Bandcamp. And while you're listening, I'd highly recommend the following:
–Diving into this easy read about Hot Sugar featured in 1.21 Gigawatts magazine (page 23)
-Learning more about Associate Music here, and the exact sounds Hot Sugar uses along with his creative process (that is, if you can handle the Comic Sans)
-Watch this video of Hot Sugar's pet rat, Sarah Michelle Gellar, create the foundation for "Watermelon"
-Enjoy.
FACEBOOK || SOUNDCLOUD || TWITTER