Posted by admin on August 7, 2014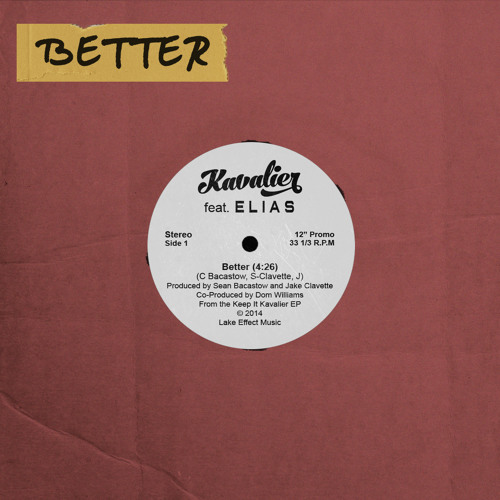 After a beautiful cover for the summer smash "Rather Be", the boys of Kavalier have returned with their first original, "Better". The song is another upbeat and radio-ready single. However, despite the feeling that this song could fit perfectly in Top 40s music, it deviates from the all-to-familiar formula that clogs the airwaves nowadays.
The track features vocal help from Elias, a friend and previous collaborator of Kavalier. Just two songs deep, the duo is sure to make some splashes these coming months, so stay tuned and enjoy!