<!– This sets the $curauth variable –>
Top 10 Hip-Hop Albums of 2013
Posted by admin on December 20, 2013

Ah, yes. It's that time of the year again and although I'm sure your iTunes and Spotify playlists have been inundated with "Top Albums, Videos, Remixes, Puppy GIFS" etc. I figured, "why not add to the mix?"
With that go get 'em attitude in my mind, let me lay out some ground rules for how I decided and debated on this list. First off, this is the top hip-hop albums of 2013, that means no "Acid Rap", no "Blue Chips", no "1017 Thug". There will be a list and a time for those to make their appearance, however, this collection of projects is strictly for artists who released their music in the form of a paid album.
I'm looking forward to sharing this collection with you all, but to be honest, I'm even more excited to have you all criticize me, and make me feel like a worthless nobody because of the albums I missed. So, be sure to toss in some offensive comments below!
Let's get right in to it…
10. Long.Live.A$AP – A$AP Rocky


The Harlem mob leader had, arguably, one of the most anticipated releases of 2013. With only one real body of work previous to this debut album, Rocky was out to prove a point. "Long.Live.A$AP" fell short in many critics eyes, however, the album had both the original Houston flare that made us fall in love with the emcee from the get-go, as well as clear signs of progression in his artistry via tracks like Goldie and Angels. Overall, Long.Live.A$AP has proven A$AP Rocky of worthy of his $3 million dollar deal and has me excited to see the direction Flacko takes for the coming year.
9. Wolf – Tyler, The Creator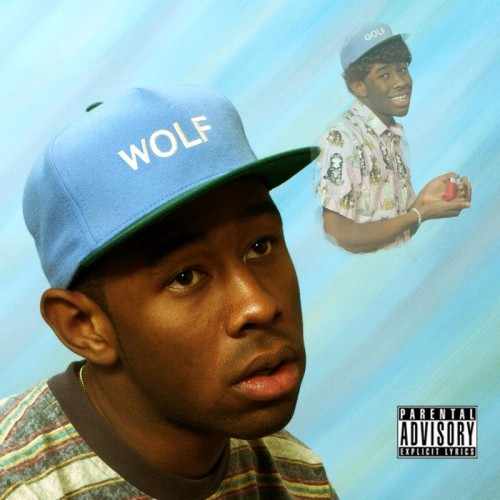 Wolf is an album that seemed to slip through many publications "Top 10's" this year. Which is strange, seeing as so many people regard the OF movement as a fresh breathe to an over-saturated hip-hop scene. The Odd Future head honcho takes us through his multiple personas, daily routines, and general rantings about music, society, love and much more. There is a good reason that Tyler and Kanye are such close friends, both are innovating hip-hop in their own unique way and neither conform to what makes a "good album."
8. Trap Lord – A$AP Ferg


Riding off the success of hit singles "Work" and "Shabba", much of the hip-hop community was anxiously waiting to see if Ferg was capable to produce more than just one-off, gang-bang anthems. And, sure enough, he could. Trap Lord paints a picture of exactly what Ferg is trying to do with his music, and the vision he is obtaining. Filled with dark tales of his Harlem lifestyle mixed in with more mass-appeal tracks like "Shabba" and "Dump Dump", the self-proclaimed lord is on his way to a strong 2014 showing.
7. Born Sinner – J.Cole


Big Ghost over at Okayplayer says it best: "This the shit all the females who hate rap music been dyin' to fuckin' hear." Perhaps the most "mainstream" or "crossover" record on this list, Born Sinner has a sound for everyone. Personal favorites include "Rich N*ggaz" and "Ain't That Some Shit" because of their Friday Night Lights-esque sound, however, really from top to bottom Born Sinner is an impressive breakdown of many major issues in rap music and how Jermaine has overcome them. Perhaps not the classic hip-hop album he was going for, J.Cole still does a damn good job creating both sonically pleasing and meaningful music.
6. Run The Jewels – Killer Mike & El-P


After collaborating briefly in 2012, Killer Mike and El-P decided to take a leap of faith and create a full-length, action-packed, album for 2013. The nonstop energy pulses throughout the short 10-track project and pays homage to a minimalistic 90's feel, while still providing depth and new elements for an evolving music scene. Although the duo was not expecting mainstream success from the release, the incredibly well-received album will hopefully produce even more collaboration come 2014.
5. Watching Movies With The Sound Off – Mac Miller


For any of you who have read my previous year-ending lists, or know my personal music tastes, Mac Miller's appearance should come as no surprise to you. WMWTSO was an incredible step for Mac Miller and showed his graduation from the surface level, throw-away records that he was cutting on Blue Slide Park. Mac has taken time to befriend many of hip-hop's premiere emcees and because of that hard work and like-ability Watching Movies features enigmatic verses from: Action Bronson, Jay Electronica, Schoolboy Q, Earl Sweatshirt and Tyler, The Creator. The only detracting force on Mac's second full album is the tendency that the back half of the songs have to run-together, making for a tad repetitive listening experience. All in all, this is an absolute must-download.
4. My Name is My Name – Pusha T


Well, although, I'm not fulfilling King Push's "Best Album of the Year" claim, number four ain't bad. Pusha-T has become one of the most consistently impressive new artists in the hip-hop scene. Despite already being at the ripe age of 36 years, Pusha is just on the brink of his stardom and My Name Is My Name has solidified his spot as one of the chiefs of modern rap.
3. Doris – Earl Sweatshirt


Upon his return from boarding school in Samoa, the whole world was abuzz about when Earl Sweatshirt's debut album would be released. The shy teenager did not seem to fold under the pressure of being the most talked about rapper on the internet. Doris is practically a spoken poetry book, with Earl's lackadaisical delivery rolling off the tongue and in to the ears of many happy listeners. Earl is incredibly self-aware for his young age and he isn't afraid to tell his friends the fears he has about letting them down and not living up to his unsurmountable hype. Doris is an album that begs to be played from front to back, and I encourage you all to do just that.
2. Old – Danny Brown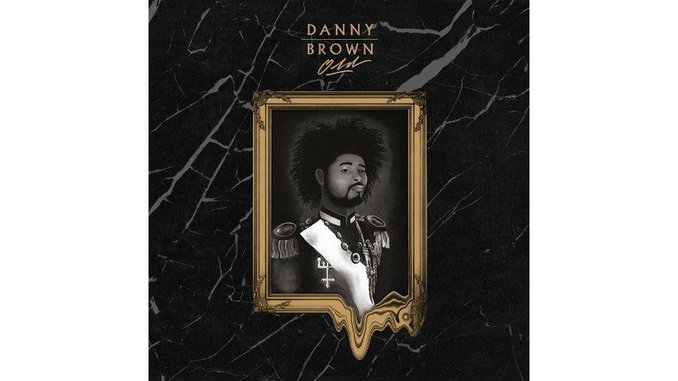 If Danny Brown is anything, it's unforgettable. This unforgettable, unique, complex, unexplainable combination gives the Detroit native a distinct leg up on his competition. Old is a twisting and turning album that keeps everyone from the average listeners to the rap connoisseurs engaged and on the edge of their seats. At this point in his career it's hard to say whether Danny Brown has the mainstream potential or longevity to really stick with listeners, but as of right now he is on top of the game.
1. Yeezus – Kanye West


What would a top 10 year ending list be without our good old friend, Kanye West? Ye always seems to make himself the topic of conversation and this year with his incredibly controversial and unconventional studio album Yeezus, he had fans, critiques and mothers all over debating with each other. Yeezus is just about as far from commercial as one can get. The drum-centered production and anti-everything lyricism are the immediate standouts in West's 6th full-length project, however, the brilliance goes much deeper. Kanye opens up to his listeners about the worries he is having in his relationships, his non-faithful tendencies, sexual barriers, and class struggles in modern day society. All of this is presented to us in a brash, raw manner with no playful euphemisms to dance around the cold truths that have become societal norms. Although, Yeezus was one of Kanye's lowest selling and least commercially viable records he's ever released, he is paving the way for other artists to come in and experiment, refine and create (similar to what happened after 808s & Heartbreak). I have personally already heard Yeezus-like sounds Travi$ Scott's recent tracks and even in Childish Gambino's Because of the Internet.
And there you have it. The best hip-hop albums of 2013. That's pretty much all I have to say to you, so enjoy, scream at me on Twitter, here, and stay tuned for the top hip-hop mixtapes coming very soon.
Tags: 2013, album, appearance, Blue Slide Park, Born Sinner, Ferg, Friday Night Lights, Goldie, hip, hip hop, in my mind, music, time, Top Albums, Trap Lord, Watching Movies, WMWTSO