Posted by J-Tiffy on November 5, 2013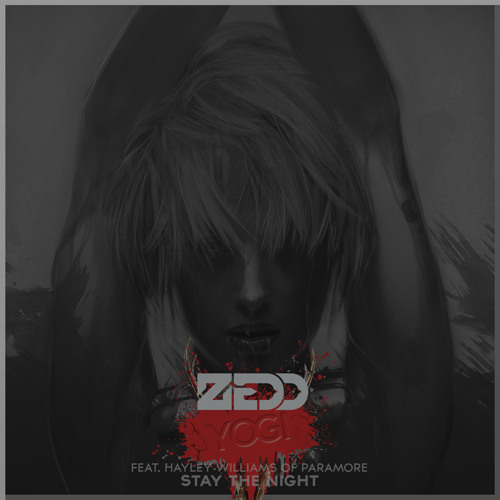 Meanwhile… OWSLA has embraced yet another killer artist. Not only does OWSLA bring our attention to another vessel of talent, but with this release, YOGI and OWSLA have finally given me a version of Stay The Night that I can fully get on board with. The original disappointed me, and there had yet to be a remix that I enjoyed all of. YOGI brings the creativity with this tune. Ruthless effects on Hayley's vocals, and devilish use of a sample from Kendrick Lamar's Poetic Justice are what stand out for me. Give this dark little treat a listen.
YOGI is also the man behind the original Follow U, the big song back in 2011 that received huge remixes from Xilent, Trolley Snatcha and Submerse among others.
Posted by Sev on January 25, 2013
Sorry for the delay on R Rated again guys, but we had a lack of free tunes again this week and just needed to wait a bit more for the goods. To kick off R Rated we got this sick preview from Flux Pavilion's upcoming EP of a track that seems to have him on the vocals. The track is entitled The Scientist and has that awesome old school Flux Pavilion vibe that everyone fell in love with. Only 4 more days until the EP releases so keep your eyes peeled.
Mach and I posted this track a few weeks ago on R rated talking about how badly we wanted this track and the fact that we would never get it. Well we were wrong, because after getting spammed Trolley Snatcha decided it was time to give it away. I can't imagine as to why he wouldn't finish such a monstrous track and release it on an EP.
Next up is an absolute grimey, dirty, gritty track from Getter. This track is filthy on so many levels its hard to describe. I honestly don't know how else to describe this track besides that it nearly rips your ears to bits from its tearing mid range basses. On another note, Getter's collaboration with Protohype is a little bit strayed from Getter's usual style and leans more toward a more melodic and festival style track while keeping some grime.
Formerly known as Deadpool Dubstep, Ommi has just released his Mutant EP yesterday and just to push the EP up the charts a little more, as a side gift if you buy the EP and send him a screenshot of the purchase you can also gets this heavy track. Its a tribute to his old alias and its a banger.

Here are a few more track and previews for you guys to enjoy. Read on.
Posted by GMONEY on February 19, 2011
For those of you who crave Ellie Goulding remixes, this Bare Noize track will blow you away. The duo's full blown assault on Tinie Tempah & Elli Goulding's "Wonderman" has transformed this already-chart-topping track into an absolute banger.
DOWNLOAD: Tinie Tempah ft. Ellie Goulding – Wonderman (Bare Noize Remix) – MUST DOWNLOAD!

I'm a huge fan of Chase & Status. Their tracks' interesting vocals consistently fuel my desire for more. Make sure to check out Trolley Snatcha's remix of Chase & Status's "Blind Faith," below (this one hits hard).
DOWNLOAD: Chase & Status – Blind Faith (Trolley Snatcha Remix)

DOWNLOAD: Chase & Status – Fire In Your Eyes

Gemini never ceases to impress me. Warning: the vocals in "Rise and Fall" will seem to grow in your brain like a tumor.
DOWNLOAD: Gemini – Rise & Fall

In light of Egypt's recent turmoil, Bassnectar released his "Walk like an Egyptian" track. Although Bassnectar produced the track in 2003, he didn't release it until now. This one's a lot chiller than most of his other stuff. More of a drum and bass feel.
DOWNLOAD: The Bangles – Walk Like An Egyptian (Bassnectar Remix)

DO SOMETHING