Posted by mimada on October 13, 2013
Happy Sunday Funday, y'all. I've been increasingly overwhelmed lately with the amount of good music accumulating out there in the universe so I've found bundling them up in little care packages to be the best solution to curing all the quiet moments in your day to day routine. Today's playlist is a low-key musical journey to keep you feeling light and carefree throughout the entirety of your day.
A little indie, a little house, some trill-electro hip-hop reworks and one Drake and one Mr. Carmack track, because what would a playlist be these days without that.
So open up your windows and let the fresh air and sun shine on in. Make yourself a hearty breakfast, stay in bed, read an old book, take a walk, say something nice to the people you care about, turn on some football, spend an extra 15 minutes playing with your dog, or don't do anything at all. Except play this mix, on repeat.
I wanna be high, so high, I wanna be free to know
The things I do are right
I wanna be free
Just me, babe!
That's why I'm easy
I'm easy like sunday morning…
Posted by mimada on August 14, 2013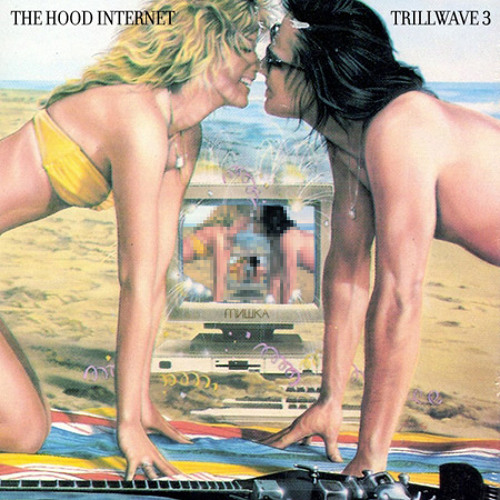 Ahhhhhhh could not be more excited to share the latest release from The Hood Internet. So they've got this thing called Trillwave, which is basically a seamless, sensual, and poetic synthesis of popular hip hop vocals over chill, indie instrumental counterparts that make you wonder, Why weren't these jams paired up before…? And the third installment of Trillwaves does not disappoint. MISHKA really hit the nail on the head by describing Trillwave as the type of mixtape for "when you have to entertain a mixed crowd, or if you need to take a long drive with someone who doesn't worship at a temple for 808s for church bells." And, in accordance with the rising trend, Trillwave 3 features quite a few subtle tributes to the sweet and sexy R&B of the 90's. Oh, radical baby.
You can, and absolutely should, download the previous Trillwaves straight from The Hood Internet's website here. And catch the tracklist after the break, especially my favorite pairings including Kanye West vs Daft Punk, Miguel vs RL Grime and Kendrick, Drake, and Giraffage.
LIVE FOR THE TRILL.
FACEBOOK || SOUNDCLOUD || TWITTER