Posted by mimada on January 29, 2014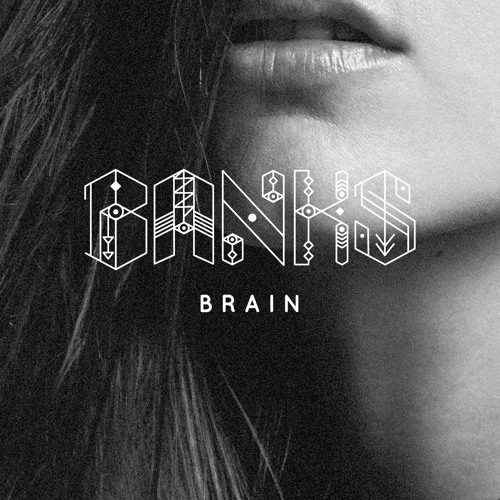 BANKS, one of the hottest vocalist vixens in the game right now, just released her latest single, "Brain," produced by the musical magician Shlomo himself. A follow up to her absolutely stunning London EP, this track opens with her signature sultry sound, then proceeds to showcase her vocal versatility. If BANKS didn't totally rock your world in 2013, then keep an eye out for her now because she's about to make some serious waves. You can catch both Shlomo and BANKS on tour this spring.
Posted by mimada on September 18, 2013
When getting acquainted with a new artist, I like to pay extra attention to any remixes they might've done, especially of songs I'm familiar with. Remixes give an insight to an artist's style, as well as their creative limits and potential. So I was very drawn in first to find that Tasmanian producer Akouo's (pronounced "ah-koo-oh ") selection of remixes made up of many of my personal favorites and second, that they were all super badass. I've had this Banks track on repeat for the past 72 hours and Akouo's remix is exactly what I needed to change it up. It draws from the subtle hints of darkness in the ridiculously sexy original track and turns it out in a trippy, trap rework. And Akouo keeps you hanging on as the song develops more and more with each minute. It's hot, and I'm hooked.
FACEBOOK || SOUNDCLOUD ||TWITTER
FREE DOWNLOAD: Banks, "This Is What It Feels Like" (Akouo Rework) 
Posted by Mach on March 15, 2011
Major Lazer remixes are always SICK. This one keeps that nice reggae vibe while adding some CHILL dubstep beats.
DOWNLOAD: Major Lazer – Cashflow (Subskrpt Remix) – MUST DL

Adele is an INCREDIBLE musician, and to make remix of this track is like a dream come true. I love how the build up to the dubstep maintains most of what the original track offered. Even once it drops this remix still keeps what we all love in her tracks.
DOWNLOAD: Adele – Someone Like You (Messed Remix) – WOOF

You rarely see a good remix of another remix, but when an artist can pull it off you get AWESOME tracks like this one.
DOWNLOAD: Danny Byrd – We Can Have It All (Kill Paris Remix of Sigma Remix)

This last track in the post is most definitely for the AVID DUBSTEP LISTENER. SEXY vocals and GRIMEY beat, this track is FILTHY.
DOWNLOAD: Ghost – FairyTale Ft. Misty Miller (Dream Remix) – AVID LISTENERS

DO SOMETHING