Posted by VMan on September 23, 2016
astronomar is a widely supported artist. Skrillex, Diplo, and so many more have been all over his music for years. Back in the day, his remix Wax Motif & Neoteric's "We Go Deep" was just everywhere. More recently, Marlon Lumba aka astronomar has released on OWSLA, Ministry of Sound, and BNR Trax, as well as started his own label Main Course, which features it's own bunch of unique songs, mostly hard stuff.
Today, astronomar has released an original entitled "Run It." The tune has more of a mysterious side, but there's no beating around the push when it comes to the power of this tune, this one is a banger. "Run It" features a classic 2016 dubstep/trap hybrid drop but pushed to the limit, plus so much more.
astronomar talent has longevity, he's has carved out a chunk of the scene all for himself and his keeping it.
Posted by yabishcic on October 21, 2013
In his first Run Tha Trap premiere from his release of Main Course, FS Green presents a classic trap style song with an almost ridiculous sounding kids voice in the undertones, but it goes nonetheless. Kind of creepy mixed with kind of hard, this song definitely sets the mood for upcoming All Hallows Eve. Are you ready?
Posted by J-Tiffy on August 20, 2013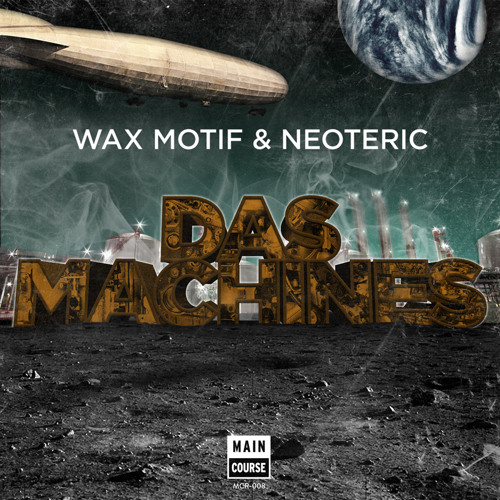 Two of the three head chefs at Main Course Records have tackled another project together. Their best known collaboration dish was the original version of Go Deep; the massive tune that received stellar remixes from Astronomar and, of course, Torro Torro. Today, they've released a special feature entree called Das Machines. This is a heavy dish, with a driving tribal feel. They use a myriad of vocal samples, cooked to perfection and served on a bed of industrial/mechanical sounding percussion, garnished with strange ambient noise. An order of the original version is also served with the "Epic Dub Version", a spiced up mix of the original – it's a party in your mouth. As Always, this dish can be grabbed for free, but be sure to support the kitchen with a purchase.
Beatport: Wax Motif & Neoteric – Das Machines

DO SOMETHING