Posted by VMan on April 12, 2016
Facebook | Soundcloud | Twitter
A combination of a warm organic guitar rhythm holstered by a timeless vocal melody, Starley has created nothing short of beautiful with her latest release, "Call On Me." Using a harmonious percussive aspect to lead into the chorus while maintaining a funky sense of euphoria at the drop, this track gives listeners an oxymoron of feelings from tranquility to the urge to get up and dance. It is very reassuring to stumble across fresh talent, and Starley falls nothing short of that.
Posted by mimada on May 14, 2014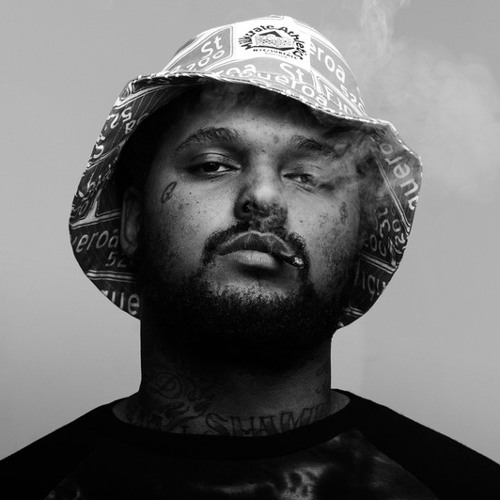 "Studio" was hands down my favorite track off Oxymoron, but then again I'm a real sucker for those R&B//rap ballads. I'm also a sucker for just about anything mystery producer PromNite puts out. But hear me out on this remix here – PromNite keeps the deep, smokey vibes first brought to us by Schoolboy and BJ The Chicago Kid and mixes it up with some electronic beats, drums, and a touch of piano to make an even more sultry track that you won't be able to wait to get down to. Dope. 
FACEBOOK || SOUNDCLOUD || TWITTER
Posted by admin on August 7, 2013
I say with ease that ScHoolBoy Q is one of my favorite "new school" rappers, that is, if he's even considered new school. Already with a full-length album under his belt the Compton native is one of the most watched artists of 2013. His sophomore LP Oxymoron will feature "Collard Greens" and is already one of the most anticipated releases of the year.
Calling in TDE associate, Kendrick Lamar, to drop a verse and Gwen Bunn/THC for the instrumental, Q pulled out all the stops. "Collard Greens" is definitely a "check me out now, h8rz" kind-of song and K.Dot along with ScHoolBoy both make sure to strut their stuff.
The video is eventful to say the least, and even features a few cameos from Macklemore. Check it out, enjoy, and stay on high-alert for Oxymoron coming soon.
DO SOMETHING