Posted by VMan on November 17, 2022
When it comes to expertise in auditory production, no one has the knowledge and imagination quite like William Fredriksson. With 13 years of working in the Swedish music industry, William had already gone multi-platinum for incredible sound design with the group TMA. Since 2012, he has played a huge role in forging Sweden's current hip-hop style and has collaborated with the most renowned Nordic hip-hop stars. 
Recently, William was struggling to maintain his passion for music. He realized that he needed to switch things up and head in a new artistic direction. This is how Will Laroca was born. Although the project is on the newer side, it has gained a ton of traction so far due to its first release "Holy Ones", which is an inspiriting pop-centric EDM anthem. Building on this release's momentum, Laroca drops his follow-up single "Northern Lights", which strikes a powerful message in the hearts of its listeners.
Talking on his big change in genre, like in "Northern Lights" and "Holy Ones", Laroca shares, "the transition into house music came from a genuine interest in mixing different music styles and experimenting with different tempos and genres. Because of my hip-hop background with very meaningful and personal text and content, it came naturally to me to mix them and create my own take on EDM with deep lyrics. I'm a musician with the greatest respect for the art of music. The possibility to express emotions, dreams and thoughts through a song is what drives me. I basically fell in love with making melodies."
If one thing is for certain, "Northern Lights" definitely showcases Laroca's artistic vision. Fueled by a penetrating bassline, the EDM slap-house track is heavily influenced by Laroca's Swedish roots and mission to spread optimism and kindness across the globe. The song is complemented by his sensational voice and breathtaking sequences of violin. "Northern Lights" is a beacon of hope for anyone who comes in its presence and fortifies Laroca's path to greatness.
Posted by mimada on April 17, 2014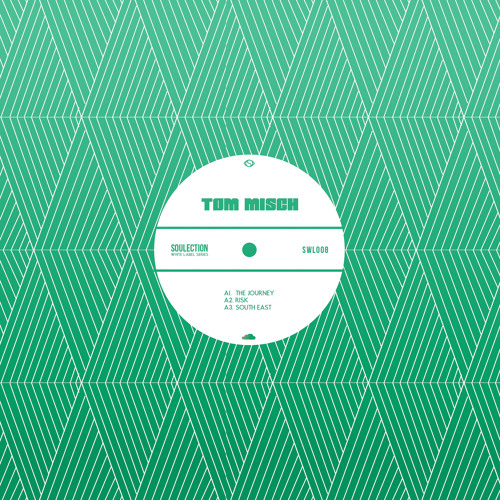 The methods of which Soulection uses to discover its vast spectrum of artists is as impressive and mysterious to me as the natural phenomenon of the Northern Lights, yet they've got it down to a science and are doing the world a great justice by sharing their findings gratuitously and by the plenty. Soulection features countless artists from each and every genre, but their White Label selections are something extra special, showcasing newcomers who are really bringing something to the table. I found this past week's pick, Tom Misch, to be probably one of my favorites out of the series so far. This *free* White Label release features three tracks, all of which are incredibly executed and in my opinion, really represent the characteristic sound of Soulection (which as you can hear almost always has its roots in Dilla).
By the way, did you know Tom Misch is only 18 years old? Slayin' em, Soulection, just slayin' em.