Posted by admin on June 26, 2014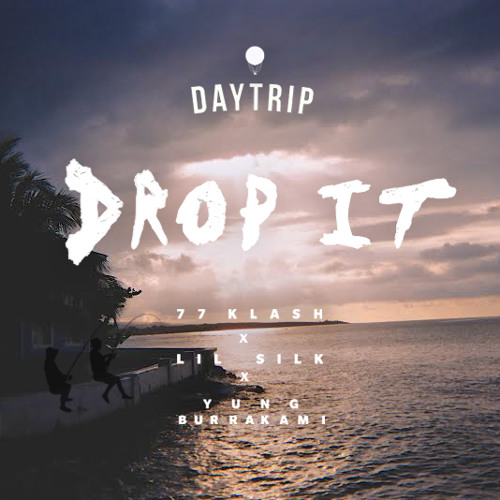 Fresh off the plane from New York, New York, the Daytrip boys have arrived in Kingston, Jamaica. The production duo has returned with their second song, "Drop It". The direction is undoubtedly different than their first smash "Flight 43". There's no use in trying to rationalize it, "Drop It" is a turn-up anthem, and a damn good one at that.
77Klash, Lil Silk, and Yung Burrakami are all called in to add their respective energies. Lil Silk's verse is difficult to match, however, from start to finish Daytrip ensures their listeners a backdrop for any shenanigans they'll be getting in to for the night. If you missed Daytrip's beginning story, take a look.
Enough words, "how about we take twenty shots to the face?"
Posted by jeffwbaird on July 5, 2013
I am proud to premiere the raunchy, NSFW visuals for Jamaican R&B artist Spenz's "Do Me Now", a reinterpretation of the popular Hit-Boy-produced song by K.Roosevelt that we premiered back in May. As I mentioned before, it's rare to find an artist who really understands how to improve upon an original, which is exactly what Spenz does, with his smoother, more soulful delivery and strong ear for melody. Look out for more from this talented singer as he readies his debut release due out this November.
Posted by Grubeats on June 1, 2012
[do action="youtube" videoid="CITU4KH93aU"/]
For the avid Reggae fan, Vybz is a staple of any playlist and arguably the best at this finely tuned craft.  Although he's had his ups and downs over the years, the Jamaican born artist is one of the hottest recording artists to come out of the country.  Oddly enough, my two Jamaican "breddas" from work turned me onto Vybz and since summer is upon us, I felt obligated to spread the good word.  The video posted above is about a year old, but too fitting for the occasion not to post.  In addition, Vybz recently linked up with Bussa Bussa for a reggae inspired hip-hop track not suitable for children under 17.  How do I say this…
"Dis is naut sometin' Mudda shud let Dawta list'n to.  Dis dat "eat unda sheet" typa music' bruddas be playin with pears to.  Only dem Skettle bi jookin'!"
Purchase on iTunes: Vybz Kartel – Summertime
Hit the break to listen to the new Busta Rhymes x Vybz Kartel track, "Wine and Go Down".
DO SOMETHING