Posted by VMan on March 5, 2017
You know when two genius producers get together for a project it's going to be a good one. For Alessandro Gamelli and Jason Rooney their new alias Gale is a change of pace from their roots, but bring with them a promising and refreshing take on future bass. The two producers have a storied past with Jason Rooney being a part of platinum selling hits with artists like Jason Derulo, Taio Cruz, and Kelly Rowland along with doing official remix work for some of the biggest DJ's in the industry; Dirty South, Bob Sincliar and Tiesto. Alessandro Gemelli is equally as impressive having past releases with Hardwell's label Revealed, Armin Van Burren's Armada and Enhanced Recordings, these two come from talent and they're here to showcase their new project with their debut track "Goodbye."
"Goodbye" is a future bass inspired track featuring lush and elegant vocals from KatMarsh. The percussion elements and 80's inspired synths make for a great combination that will get this track stuck in your head after the first listen. The track has been self-released on their soundcloud and it is available to stream on Soundcloud, Apple Music, and Spotify, offering us multiple ways of checking out their new single. With clean production and catchy melodies, this duo is off to a great start and we definitely recommend checking them out as they are more than likely going to be a regular name in the industry very soon.
Posted by mimada on September 10, 2013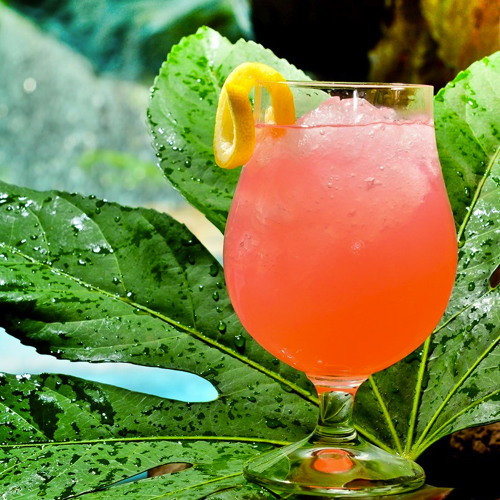 It's sad to think that time of year has come for that unfortunate bunch of us up north when warm weather and sunshine gives us it's final kiss goodbye until next spring. Luckily we have people like Penthouse Penthouse to keep summertime vibes alive no matter what it's like outside. "what u sippin on" is a perfect, three-minute long vacation to your favorite beach, holdin' your boo thang in one hand and a mai tai in the other. So close your eyes and hear the transformation of Andre 3000's "Prototype" into Penthouse Penthouse's smoooth sunset ballad. Tranquilo.
FACEBOOK || SOUNDCLOUD || TWITTER
Posted by LoffyG on April 22, 2012
Ladies and Gentlemen, I would like to present to you Huey Mack's 3rd mixtape installment, A Boy Named Hue. As an artist, Huey has come a long way since he released his debut mixtape, Bright Lights And Long Nights back in 2010. With the varying tempos of this project there is sure to be a song that will fit any mood. Whether it's a song for those "Nights We Live For" or just something to take you a little "Higher", A Boy Named Hue will deliver. Preview the tracks below and pick up the tape on iTunes or download free!
DOWNLOAD:Huey Mack – A Boy Named Hue [Mixtape]
DO SOMETHING