Posted by BP on January 23, 2014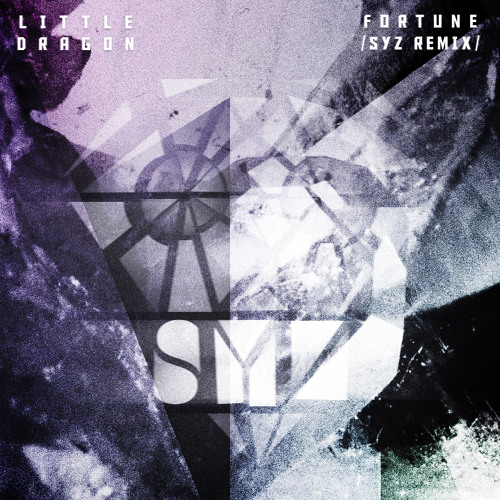 Today we have another great release from the Cream Collective! Brighton based producer SYZ (pronounced size) created a cool trap remix of "Fortune" by Little Dragon. I have to say, this track is mesmerizing.  You can expect to hear trapped out beats, eerie vocals, a beautiful melody, and sound effects that tie the piece together. This is track is free to download and you can grab it straight off Soundcloud!
Posted by Middy on August 5, 2013

BT has been one of the most prolific trance (though his sound has evolved) producers over the past 10-15 years, not only making music for others (Paul Oakenfold is one name) and collaborating with countless artists, but also releasing 8 full length albums. "A Song Across The Wire" is his 9th album, where we see some of his latest singles and his progressive trance sound, but also a venture into dubstep. It will be released August 16th. Pre-order on iTunes or at Armada shop.
Orjan Nilsen has been a staple of the trance scene for years now, releasing some of the biggest tracks in trance. His album wlll try and take his ability to make monster singles and create one cohesive journey that trance is so adept at doing. It will be released August 30th, 2 weeks after BT's album. Pre-order on iTunes at Armada shop.
Ok, the Dash Berlin album preview is a bit misleading because he is just releasing a deluxe edition of #musicislife, but there is a whole second CD filled with mostly new remixes, 2 new singles (though one was recently released) and some live video. The deluxe version will be released August 23rd, one week after BT's album so get ready for some outstanding trance on Fridays this month. Pre-order on iTunes or at Armada shop. Previews and tracklistings for each of the albums is after the jump.
Posted by Jess on November 11, 2012
It's been a minute since we last heard a new Silver Medallion track. In what is the first of a series of vocal bootlegs, Silver Medallion takes Dragon & Jontron's "Sriracha" (available on Beatport) and adds his own vocal flare to it. The addition of Silver Medallion to the track truly takes it to a new level. In my opinion, many EDM tracks released today should have at least a vocal mix in addition the original when released. Vocals always make songs just that much more memorable. Read the story about the track below.
"Made this vocal bootleg while souped up on sangria during hurricane Sandy. Locked in my brooklyn apt for a few days with a bunch of creative types and an endless supply of boxed wine and all sorts of things were discussed and written, this is the first one to see the light." – Silver Medallion
DO SOMETHING