Posted by admin on August 2, 2015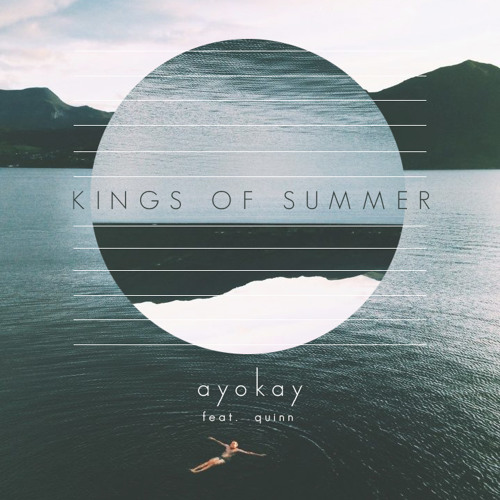 Quinn is not a new name here at Fresh New Tracks. His latest EP Change of Scenery was covered here as well as across the internet on numerous magazines and blogs. However, the producer who provided Quinn with the spacey-pop backdrop for his music is often overlooked.
Today we shine some much-deserved light on Ayokay, the futuristic producer whose sound is vibrant, diverse, and bold enough to stand out amongst the many "bedroom" producers on SoundCloud.
"Kings of Summer" allows Quinn to take a backseat, and give the reigns to Ayokay to really show his chops as a producer. The song is funky and bright enough to lead you to believe we have far more summer to bask in.
Grab the song for free on Ayokay's SoundCloud page!
Posted by admin on May 4, 2015
Quinn is no stranger to Fresh New Tracks, after we premiered his lead single "Never Done This", readers and listeners got a taste of his pop-leaning "FFYL". Originally from Michigan, only a year ago Quinn was making music from his dorm room that could easily be written off as "college-rap."
Now, only a few short months later –in that same dorm room– Quinn has matured both sonically and lyrically. For an artist trying to be a darling of taste-maker, cool kid blogs, while simultaneously attempting to capture a mainstream audiences ear, it's imperative that he or she be brutally self-aware.
"Everybody hit that shmoney 'bout a week ago // yeah I know that's not my style, but I still play it though," raps Quinn on Change of Scenery's opening track "Native Tongue".
In a world where artists are immediately boxed off or even disregarded to a specific genre, Quinn is breaking through the mold. Listen below as he sing-raps and grabs attention with ease through his Top-40-ready hooks.