Posted by BP on September 9, 2013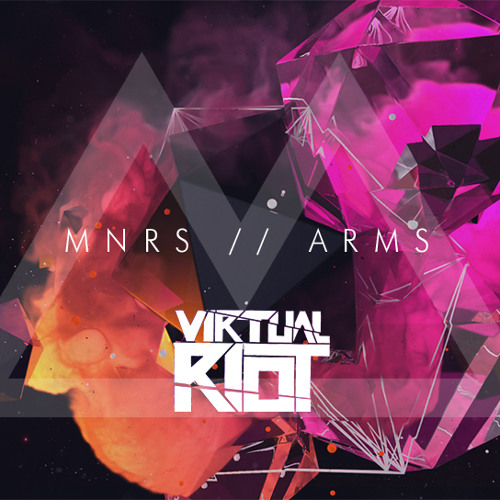 I'm sure some of you heard some of the other remixes of "Arms" by MNRS by Olugbenga and Cats Hero many months ago, and now 19 year old German producer Virtual Riot has put out his version for MNRS's "Arms (Single & Remixes)" EP official release this last week! Virtual Riot was the only one to take a dubstep spin on the track, and his exciting, bass-filled version is such a fun listen. It keeps the cool indie pop vibes of the original while adding the deep bass and growls us dubstep lovers crave. The EP is now available on US, UK, and German iTunes!
iTunes: MNRS – Arms (Virtual Riot Remix)

Posted by Mach on September 20, 2012
Vaski released this little gem a few days ago on Beatport. The vocals are in a different tone than you are use to in Dubstep, but I think that's what I like the most about this track… besides that tasty drop.

DarkGrey is kind of a new name for me and apparently his original of this track is releasing soon on Subfix Records in 2013. Not sure how everyone else feels, but maybe he should submit this instead. The bass just pours in your ears like a waterfall, it's awesome.

I am so happy to see Dark Elixir make a release through a label, even if it's a Play Me freebie. He just brought it on this remix, he drops in with straight filth. Bass cannons firing with precise accuracy.

I wasn't too sure if this could be considered R Rated material but screw it. Virtual Riot has created a few favorites of mine, this one just adds to the list. He keeps it a little poppy, but his drop says back off man I got work to do here.

I have to give PatrikReza credit for this, it is just a really cool remix. For me it just doesn't feel right, but I just have a feeling I'm being crazy. No one ever thinks to remix Moby with Dubstep, especially not with the filth added to this remix.

Posted by Sev on May 22, 2012
The wait is over. This magnificent bootleg couldn't be held down any longer. From one of my personal favorite up and coming artist, Andrew D, we get a thrilling bootleg of a great original from Virtual Riot. Having previewed it earlier, there isn't much explanation left for me to give of this track. A true masterpiece. Enjoy!

DO SOMETHING