Posted by VMan on January 25, 2016
Facebook | Soundcloud | Twitter
Los Angeles duo Slander continues to embark on its unique Heaven Trap sound with their new release "Breathe," featuring the legendary Adam K. The single has a breathtaking drop with heavenly vocals provided by HALIENE. This is sure to hold a special moment in the crowd when the track is played throughout the guys 22 city world tour. The tour hits the United States, Canada, Mexico, Spain and Germany with a mix of club plays and festivals. Also with a slew of prime festivals sets lined up at Ultra in Miami, Beyond SoCal, EDC Mexico and more, Slander is gearing up for a monster 2016.
Posted by Juicebox on May 18, 2015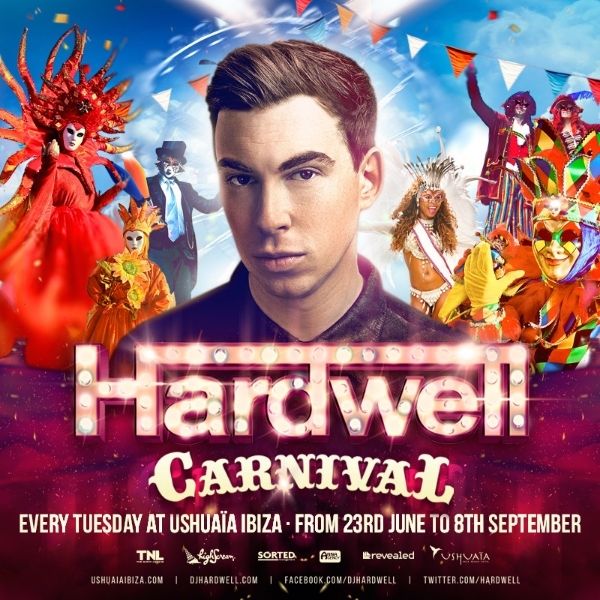 While the dawn of summer in America is the unofficial kickoff to festival season, summer in Europe signals the beginning of Ibiza's renowned pool party season. Each year, hundreds of thousands of passionate dance music fans make the trek to the dance-centric island off of the coast of Spain to catch one of the many superstar DJs who hold a residency at one of Ibiza's many nightclubs. This week, Hardwell announced his return to Ibiza for his second summer residency at the Ushuaia Beach Hotel, the world's largest open air nightclub. Picking up right where he left off at the end of 2014, Hardwell is bringing an exclusive event series to the island paradise – Hardwell's Carnival.
Featuring a handpicked lineup of exciting, up-and-comers in addition to a slew of superstar DJs as well, Hardwell's Carnival will be a show by the Dutch titan that has never been seen before. Stilt walkers, masquerades, and carnage-creators will all be venturing around Ushuaia, much like any regular carnival. Hardwell's Carnival kicks off on June 23rd, and will take place every Tuesday, and you can get tickets here.