Posted by VMan on July 6, 2017
With millions of streams online, Sydney-based artist L D R U has been busy building a steady fanbase online and buzz around his project. The other day he reveled his new single "Me" alongside the announcement of a forthcoming EP which will feature three of his past singles and some new tunes as well. "Me" will join 'Keeping Score', 'Next To You' and 'To Be Free' and more for a mixtape release next Friday. Drew Carmody aka L D R U shares that this will be,  "A bunch of tracks I've been working on. I feel it's not an EP and it's not quite an album; it's a mixtape of music I've made for you to enjoy :)." His latest single is a fun summer tune and features sweet vocals from BOI. Go ahead and give this one a listen!
Posted by mimada on October 11, 2013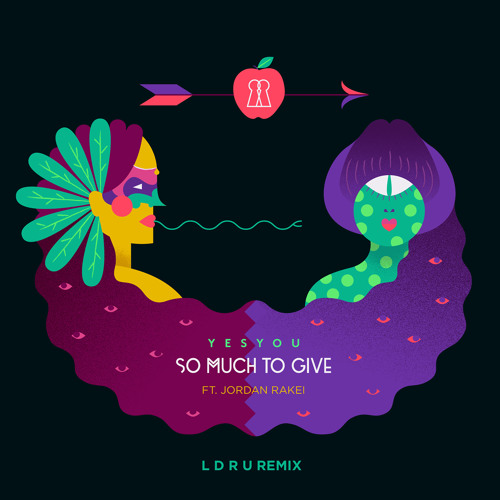 Australian producer L D R U has dropped yet another stunning track – shocker! His tropical remix of fellow Aussies, YesYou's "So Much To Give" teleports you to a coastal paradise down undah while maintaing the high energy and passion of the original.
And now it's time for a round of Did You Know?! In an interview with Salicious Sound, L D R U revealed that his producing career began while recovering from a back injury during his time as an apprentice carpenter. Well, while we're sorry about your back, we here over at FNT appreciate your beats more than we would your benches. So thanks! <3 Be sure to snatch this free download below.
FACEBOOK || SOUNDCLOUD || TWITTER
FREE DOWNLOAD: YesYou – So Much To Give (L D R U Remix)
Posted by yabishcic on October 3, 2013
Ta-Ku hit this in the sweet spot. This. Is. So. Flyyy. Taking all the necessary elements from L D R U's original ambient-hop version to make a more minimal remix that goes, this shouldn't go unnoticed. The original version 'The Tropics' by L D R U hits just as hard if I say so myself, so I attached both; your ears will be thanking you later.
P.S. The original has a free download!
DO SOMETHING