Posted by VMan on February 25, 2014
Facebook | SoundCloud | Twitter
Dr. Fresch returns today to pay homage to the late and great Nate Dogg. Taking his classic hit "I Got You" from Music & Me, Fresch mixes the single with Animotion's "Obsession" from Grand Theft Auto: Vice City. The double remix adds some serious funk and flair to both singles. A deep and bouncy bassline accompanied by Dogg's vocals will have you moving and grooving right along. There is one thing for certain; we got love for Dr. Fresch. This is a must listen and a must download!
Free Download: Dr. Fresch – You're My Obsession (ft. Nate Dogg & Animotion)
Posted by BP on January 28, 2014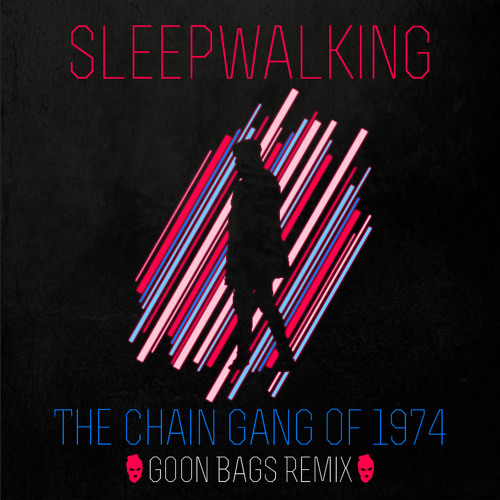 Goon Bags is a new artist on my Ipod, and a fantastic new addition. If you recognize this song from somewhere familiar, it's because "Sleepwalking" by The Chain Gang of 1974 is the official trailer song of Grand Theft Auto 5 and can also be heard on the radio during the game. Goon Bags' remix adds more of a trap aspect to the song that isn't in the original. The remixed version features new drum work, bass lines, and some new synths to give it more bounce and a different energy. Overall, this track is worth a listen, and while you're at it check out some of Goon Bags' other tracks because they've got some real bangers out!
Free Download: The Chain Gang of 1974 – Sleepwalking (Goon Bags Remix)

Posted by Sev on June 28, 2012
First of all thank you to the gorgeous Sydney Barlette, for these amazing photos. I think we can now say that R Rated is finally complete. There has been a good amount of releases this week so get ready to have you ears blown out like you do every week. First up we have the amazing Noisia bringing one of the darkest, dirtiest tracks of the week to us for FREE! Being called upon to write the theme for the new Devil May Cry game and given almost no boundaries they went for a home run on this one.

Mach and I have always been big fans of Butch Clancy dating back to some of his earlier releases when we first heard about him. It is nice to finally see him being signed to a label as well as gaining the recognition he deserves for his work. He brings a different style that is much more simplistic, but that is perfect enough to lure you into listening to it over and over again. There aren't any crazy sounding drops, bust just nice and heavy wobbles and melodies with the right amount of bass.
This next one by Skit has the reggae vibes fuzed with the dubstep we all love so much. This style kind of reminds me of what Kill The Noise has been producing lately, mixed with some Grand Theft Auto 3 Jah Radio melodies. Whatever you want to call it, I'm a big fan and always will be.
Liquid Stranger deciding it was a call for celebration when hitting a 100k fans on Facebook this week. The choice of gift was one of his upcoming tracks titled Mechanical Stuff. The title says it best on this one, almost creating a combination of Downlink and Excisions styles back in the day.
Read on to listen to the top upcoming releases.
DO SOMETHING