Posted by Matt Keene on May 12, 2015
Facebook | SoundCloud | Twitter
I always love it when a song brings me back to a place in time that makes me smile and the latest offering from TJ Hickey does just that. With a sound reminiscent of Chiddy Bang's 'Opposite of Adults', TJ has a Summer party anthem on his hands. This is the latest release to make the airwaves prior to the release of his forthcoming album 'Undeniable'. 'Do It For The Story' was a collaborative effort between TJ and Los Angeles artist/producer Kavalier who has worked on multiple tracks on the upcoming project. Stay connected with TJ on Twitter and Facebook!
Free Download TJ Hickey – Do It For The Story
Posted by admin on August 7, 2014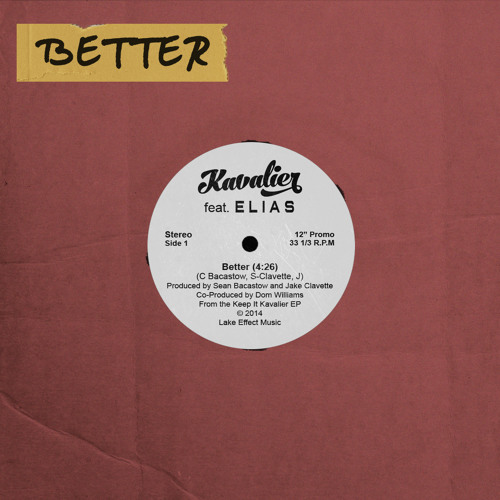 After a beautiful cover for the summer smash "Rather Be", the boys of Kavalier have returned with their first original, "Better". The song is another upbeat and radio-ready single. However, despite the feeling that this song could fit perfectly in Top 40s music, it deviates from the all-to-familiar formula that clogs the airwaves nowadays.
The track features vocal help from Elias, a friend and previous collaborator of Kavalier. Just two songs deep, the duo is sure to make some splashes these coming months, so stay tuned and enjoy!