<!– This sets the $curauth variable –>
FNT's Black Butter Records Movement Afterparty Showcase
Posted by GMONEY on May 22, 2015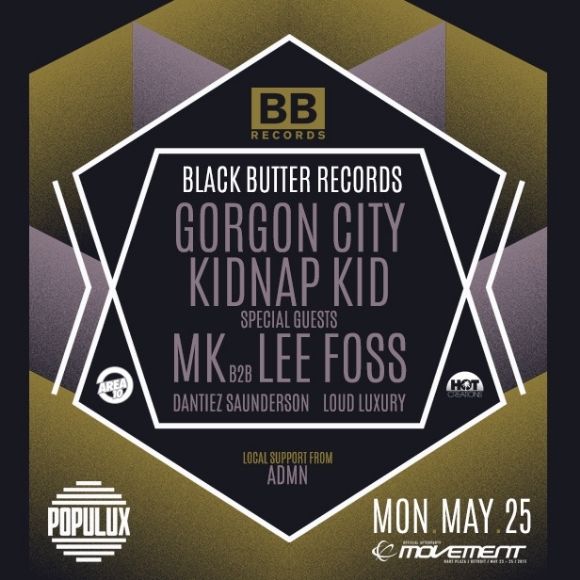 Facebook | SoundCloud | Twitter
This coming Monday, Black Butter will be making their first official foray in the birthplace of techno, Detroit, with its party on Monday, May 25th at Populux, where Gorgon City, Kidnap Kid, MK b2b Lee Foss, Dantiez Saunderson, Loud Luxury, and Admn will all be gracing the decks. For a UK label, the significance of this is very special as it is a time to prove themselves in a place where dance music roots run deep, and fans are well educated in underground spheres and beyond. Rather than Black Butter's Detroit showcase being thought of as a judgement day of sorts, it's more of a display of artistry that can be enjoyed by the masses. In celebration of the party, we've put together a showcase to highlight the top talent that will be guiding the Populux crowd to underground dance music enlightenment. Check it out below and grab tickets to the party here.
• Gorgon City
• Kidnap Kid
• MK
• Lee Foss
• Dantiez Saunderson
• Loud Luxury
• ADMN
Hear more from each artist after the jump!

• Gorgon City

• Kidnap Kid
• MK
• Lee Foss
• Dantiez Saunderson
• Loud Luxury
• ADMN
Tags: Black Butter, Dantiez Saunderson, Kidnap Kid, Loud Luxury, MK, music, party, run