<!– This sets the $curauth variable –>
WhitneyAbstraKt – A Night With Leyla
Posted by admin on July 5, 2014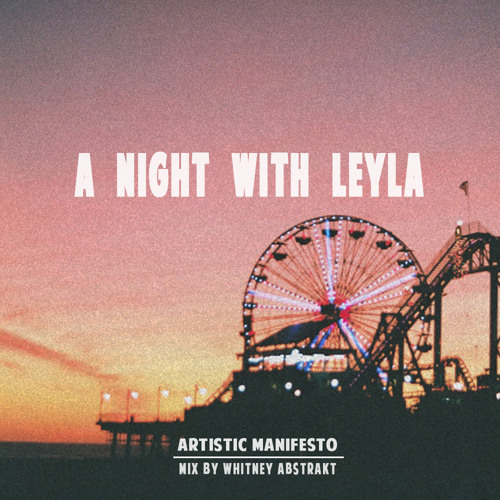 Curation is key. It is this fact alone that has allowed music streaming services such as Songza and Beats to be purchased for millions and millions of dollars this past year. And, it is this fact that keeps talented curators in the front of our minds and ears.
In the wake of endless singles, one-off radio hits, and all-around clutter in music it is nice to know that there are those out there that will spend tireless hours of their own time to bring a collection of the best music to your ears. Today, this glorious mix of tunes is brought to us by WhitneyAbstraKt in conjunction with Artistic Manifesto.
The mix is self-described as follows: "It's a mild spring evening, the wind is gently blowing through her hair, and you're out enjoying a night on the town. You have one thing in mind, but the night carries you in an entirely different direction. Before you know it, dawn has arrived and you realize that the entire night has been one hazy, disorienting, pleasurable blur. You just experienced "A Night With Leyla." This is your soundtrack."
Enjoy the eclectic musical stylings, and have a great Saturday night to accompany it.
Tags: Artistic Manifesto, Beats, DOWNLOAD, FREE, Mix, music, night, radio, SUMMER, time