Posted by admin on April 20, 2015
Frank Leone – River Beat

Currently residing in Chicago, Frank Leone is wise beyond his years. He conveys that wisdom along with a newly developed knack for singing in his latest release "River Beat". The song is meant to tide us over until visuals from Frank's latest project Enter Wild are ready for the world. At the rate that I'm playing this song on repeat, I'm not sure if it will be enough to keep me from wanting more.
Love at First Sound – Songs Written About Girls

Sometimes it's best to simply play right in to the cliches that everyone can relate to. Love At First Sound knows this and crafted just another "Song Written About Girls". What might appear as surface level at first listen, quickly reveals itself as a personal ballad about some of the women in everyday life as well as in Love At First Sound's past. Monotone and melodic, this one is undoubtedly worth the listen.
Witty Rock – Benzo

Hailing from Baltimore, Witty Rock released a chilling new video for his song "Benzo". The drugged-out rap hints at something deeper, and begs a second listen. Enjoy the visuals which are self-/edited by Witty himself.
Nicx – Indo

Nicx is a talented young gun from Atlanta who manages to fill every pocket every track with intrinsic and meaningful rhymes. While "Indo" doesn't dive quite as deeply in to his story-telling as usual, it gives listeners a good sense of balance coming off of his aggressive "Merk" Remix.
Posted by admin on November 22, 2014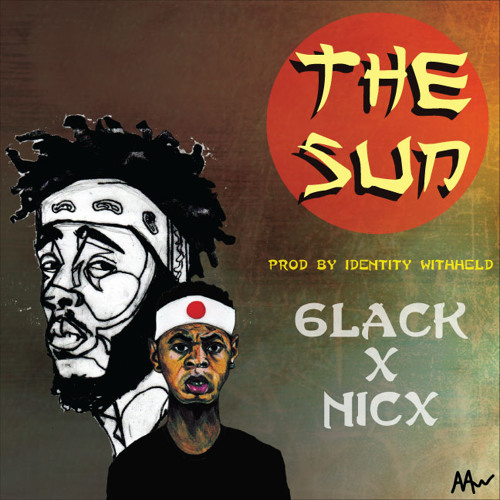 After catching my eye with the dark and aggressive "Merk", NicX popped back on to my radar with a far more upbeat track alongside frequent collaborator, 6lack. The rapping tag team bring a vintage feel –heavily thanks to producer, Identity Withheld– while not recycling content from rap's golden years.
Above all it's the versatility that has piqued my interest. NicX sounds equally enticing on "The Sun" as he did on "Merk", so it is anyones guess as to what he'll bring to the table next time around.