Posted by mimada on February 12, 2014
2013 has been the breakthrough year for Sweden's new DJ/producer talent Lars Allertz. His hit track, "Make You Mine" has scored in the Top 10 of the Swedish iTunes chart, been aired on Swedish national radio, and played during his first arena gig at the Swedish electronic music festival, November Lights. As things are looking bright for the 21-year-old, our guest blogger Rebecca made a trip to Stockholm to talk to him about his progressing career.
It's classic Swedish winter weather and the traffic is slow, just as it is every year. I never learn that the road workers seem to always forget how to handle the snow. My bus is late, and I'm late to my meeting with Lars Allertz. Shit.
After a "refreshing" sprint in my not-so-sprint-friendly combat boots from the bus station to Uppsala's central train station, I throw myself on the train to Stockholm. I arrive fifty minutes later, stressed out and therefore very nervous. But Lars Allertz greets me with the kindest approach, and I realize that his down to earth personality is forgiving, even for my stupid mistake to clean up the apartment after last night's raging after-party instead of choosing the early bus.
Allertz suggests we take a short walk to his studio located in the prettiest and nicest area in Stockholm – Östermalm. It's the kind of area where I, in my dreams, imagine myself buying the perfect turn of the century apartment when I, in the future, am ridiculously successful and perfect (fingers crossed).
During the walk we get into a relaxed conversation. Allertz tells me about the studio, how it's in the same building as the DJ duo Nause, and that he in facts spends most of his time here "where the magic happens."
Posted by mimada on November 5, 2013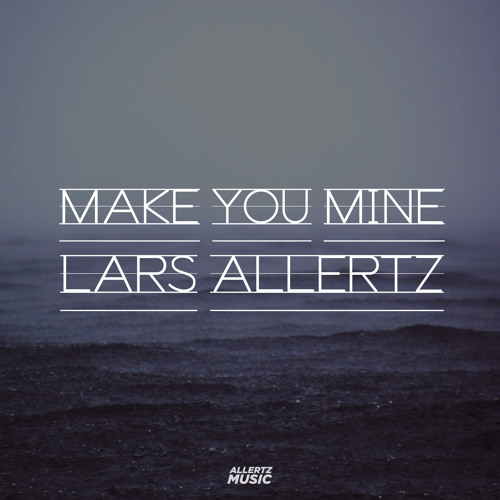 Presenting you another guest post from our Swedish sweetheart, Rebecca! 
"Everyone can do what I do," said Avicii in an interview with the Swedish men's magainze Café, which the publication happened to showcase on the cover of last month's issue. The outspoken young man has had a lot to say about the industry lately; of course everyone else apart from the artistic genius himself are in the business only for making money. Touring Vegas, having an abnormal obsession with including Ralph Lauren in all aspects of your career, and attacking the States with an album of American country sounds is all about being freely creative, right? But for once, this Avicii quote actually makes sense.
Like some "guru of EDM," Avicii has doomed the future of EDM (perhaps because he realized what his own front page quote really means…) and especially progressive and electro house. I am just waiting for Avicii to go full folklore. There must be money to make from the Amish music scene!
His prophecy may come to light but not before a certain newcomer's career fully blossoms. Introducing someone else who does it, and does it more than well: Lars Allertz. The upcoming, new Avicii-before-he-became-whatever-he-is-now, is making his way through the DJ-booths in Sweden and London. The Stockholm-based 21-year-old just released the song that has every quality to be his big breakthrough. Already last year he was recognized for his early works by DJs such as Tiesto, but has yet to reach the audience. "Make you mine" has it. Pay attention to the finely-tuned vocals and the Latino strings that put Allertz's own mark to the, according to a specific DJ's general opinions (no names mentioned…), "soulless electro house beat" (that means to general ears: a well-created melody with a powerful drop). Left your own territory because you're frightened of the competition, Tim?
As in typical Swedish fashion, the full version of "Make You Mine" is available on Spotify but check out the preview below and purchase the track via iTunes if it makes you feel that type of way.
FACEBOOK || SOUNDCLOUD|| TWITTER