Posted by admin on October 27, 2014
A few months ago I featured the Chicago emcee Saba for his single "Burnout". Now the standout from the project has some accompanying visuals. The paper mache, animated scenes make Saba's performance footage that much more interesting and show his ride through a dystopian Chicago landscape in a lens that could not have been predicted.
For any Los Angeles fans, Saba will be opening for the A$AP Mob as a part of Red Bull's 30 Days in Concert series on November the 30th. Be sure to stop by, and enjoy the video from one of Chicago's fastest rising stars.
Posted by admin on June 4, 2014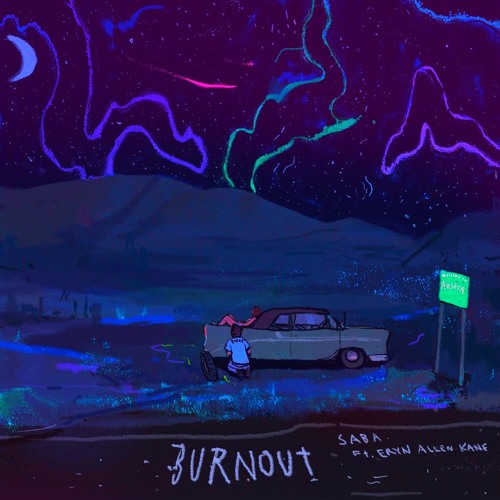 A few weeks back we brought you "401k" by Chicagoan, Saba. The song was a deep, dark, and raw hip-hop track. With "Burnout", we see a different side of Saba. While he undoubtedly stays true to himself with meaningful story telling, he is also able to show a more upbeat and easily-digestible side of his music.
Each line has a languid feel to it, while still packing the punch it should. Eryn Allen Kane chimes in beautifully with each hook to round out an already impressive song.
"Burnout" has been floating around the internet for nearly two weeks already; don't wait any longer to listen.