FilthySlaps and FNT have merged! Bookmark this page for posts from FilthySlaps authors and make sure to check out the rest of the site
Major Lazer – Be Together (P Buddy 'Just In Time' Remix)
Posted by FilthyTaft on January 18, 2016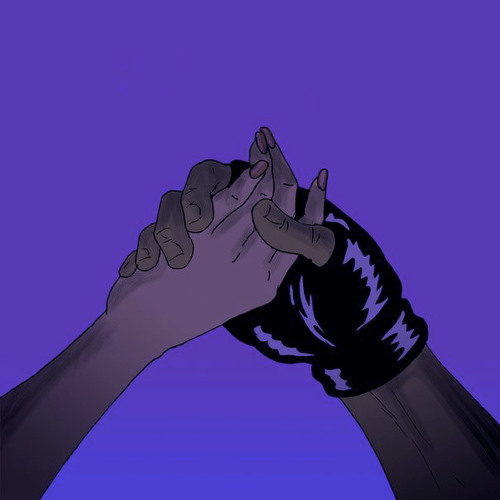 P Buddy, a new and upcoming producer with major talent (no pun intended) puts an epic and euphoric spin on a Major Lazer classic. P Buddy has roots in the SF Bay Area but is currently producing out of LA, and word on the street says he has close ties with Jimmy Iovine and Dr. Dre, two music industry moguls. The original 'Be Together' track is good, but a little too much for the casual listener– not necessarily a song you would play when you were hanging around with your friends. P Buddy's edit, however, perfectly leverages the vocals and puts a perfect beat under them to rework the song while maintaining a sense of euphoria at a perfect tempo to dance to, drink to, or do whatever else you degenerates do to.
FNT Exclusive Premiere: Rick Ross – Hustlin' (Westside Hill Remix)
Posted by FilthyTaft on June 30, 2015
20 year old producer from the westside of LA, Westside Hill is an upcoming edm trap producer that finds his roots in the mixtape sphere of the hip hop genre. His energy at the peak of a song equals that of an RL grime drop but his bass lines sound straight out of a waka flocka mixtape. This song is a dirty trap banger that you can throw on in any raging setting. Everyone knows the line "every day I'm hustlin" and everyone is ready to go dumb to a dope trap drop. Check out this song, and enjoy!
Exclusive FNT Premiere: Diplo – Revolution (Chelsea Cutler Cover)
Posted by FilthyTaft on June 8, 2015
18 year old, recent high school graduate, Chelsea Cutler is anything but ordinary. Chelsea is a multifaceted solo act with a soothing voice, beautiful instrumentals, and an incredible knack for production. Fresh New Tracks is proud to present the exclusive premier of her latest cover- Diplo's Revolution.
This brand new track is not just some Soundcloud cover by a teenage girl with a pleasant voice. Chelsea manages to slow down the track quite a few notches with her vocals while maintaining the energy associated with the lyrics and original scoring. Chelsea's guitar skills- and strangely enough, her taste taste in music- are equally impressive as her vocals. This can be seen as the innovative cover subtly pays tribute to both the Unlike Pluto Remix and the Absence remix of Diplo's generation through crafty chord work. Overall, this track is a winner and we urge you to not only take advantage of the free download but also check out the rest of Chelsea Cutler's Music on Soundcloud.
Chelsea and Fresh New Tracks encourage you to tweet the track to Diplo as a token of support- "I'd freak out if he saw it!" Enjoy.
EaSWay – les bourgeois (Mixtape)
Posted by FilthyTaft on May 23, 2015
EaSWay's new project, Les Bourgeois, is a commentary on the mislead priorities and insignificant desires of a lost generation. EaSWay raps about the good, the bad and the tempting throughout this mixtape and he is never too righteous to deem himself above the rest of his generation. The tape is a mix of songs about love, sex, money, and fame and as standard as that might sound, it is delivered in a way that brings new light on the subjects.
DJ Felly Fell Presents: The Americanos – Blackout (feat. Lil Jon, Juicy J, & Tyga)
Posted by FilthyTaft on May 20, 2015
The Americanos (same team from Doc Hollywood) is making its debut with an amazing EDM/Rap fusion single that's bound to hit the radio stations any day now. Teaming up with famous LA DJ, DJ Felly Fell, as well as Lil Jon, Juicy J and Tyga, the Americanos is making power moves to the top. Be on the lookout for them, and enjoy this bangin' single in the meantime.
Courtesy of The College Sound
Cabbage Crew drops video for their single 'The Return' produced by Felly
Posted by FilthyTaft on January 16, 2015
The Cabbage Crew, a hyphy crew of two young rappers from Boise (Steezy G and Stranz), take their production efforts to LA with a collab with Los Angeles rapper and producer, Felly. With a dope beat laid down with a violin melody, the two rappers kill the entire track while the adventurous visuals from their new video project add to their entire image and presentation. They're young but talented, we expect to see a lot more developments from the Crew. Check out all their work on Soundcloud, and enjoy.
EaSWay // Hoes Over Homies // Prod. Gregory Free
Posted by FilthyTaft on January 8, 2015
EaSWay, the young talent out of LA, continues to drop more good vibes– a similar vibe to Skizzy Mars. The trance like production on this track makes it slow and vibey, a great slow jam with a purple feel, a la A$AP Rocky. Not to mention the dope artwork that comes with every one of his singles. Anyways, EaSWay's flow throughout the verses continues to impress us all. Give this track a listen, throw it on your playlist, and light one up to this. Enjoy.