FilthySlaps and FNT have merged! Bookmark this page for posts from FilthySlaps authors and make sure to check out the rest of the site
Babi Ty & Bolo – On Me (prod. by Lucas G)
Posted by yabishcic on August 15, 2014
Music being an everyday thang for this group, the collaborative bunch brings you a single off of a true Chicago-worked mixtape titled An Everday Thang. The song "On Me" presents young artist, Babi Ty, Bolo, and dope producer Lucas G. Make sure you check out the rest of the tape to catch Chicago's newest and truest artist.
Gramatik – Probmatik Monster Stomp (feat. ProbCause)
Posted by yabishcic on August 14, 2014
For those of you who aren't too familiar with Gramatik, this is probably the funnest beat he had on his release of SB4, which was a lil teaser before TAOR, called "Monster Stomp". To make it even more an a banger, ProbCause hopped on it for fun and together the collaboration makes for a progressive hip hop song. I'd like to see more collab's from them in the future, agreed?
Dorian Grey – Kilo
Posted by yabishcic on August 14, 2014
Off of his album Abstracts & Fragments from Ryse Records, Dorian Grey absolutely smashes this beat. The lyricism and melody are too perfect with the never ending flute that carries you through the whole song. Though Tucson, AZ may be scorching this time of year, Grey is only adding to it. Keep it up.
Facebook | Twitter | SoundCloud
Mansions on the Moon – Somwhere Else Tonight
Posted by yabishcic on August 9, 2014
For anyone who has been a follower of Mansions on the Moon, it is a very exciting time. Though they've had solid releases in the past, nothing has been quite as epic as what is about to happen. They've teased us with the collaborative mix they did with DJ Benzi and taunted us with their EP released almost a year ago now, but for the very first time ever Mansions on the Moon is releasing an ALBUM. They've let us get a little glimpse for the rest to come with the release of "Don't Tell", and now "Somewhere Else Tonight". Though the songs take completely different turns, the album as a whole is to be nothing less of an accomplishment. For now you can sit on these two singles, but make sure to catch the release of their self-titled album because its gonna be BIG.
William Bolton – Bud Light
Posted by yabishcic on August 8, 2014
If you don't know this dudes face by now then you seriously need to get with the program because William Bolton is about to blow up every major chart you can think of. 'Bud Light' is just a teaser for his upcoming album Summer Breeze that is planned for release on August 20th, but tease is just the perfect word. 'Bud Light' is fun, carefree, and somewhere in the middle of relaxed and uplifting, exactly what you need to carry you out through the rest of your summer and until his anticipated album.
FNT Exclusive Premiere: EaSWay – Kelly
Posted by FilthyTaft on August 5, 2014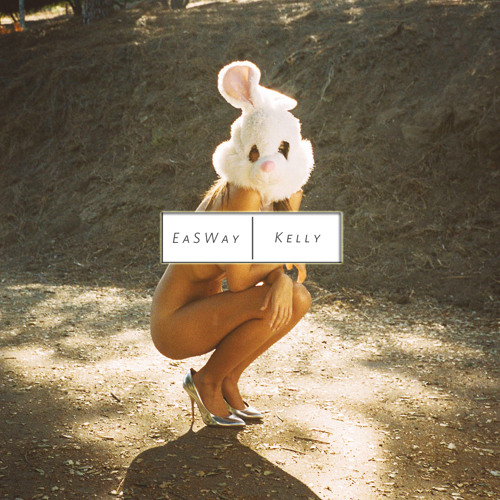 With this new single, EaSWay tells a story about a girl who we know all too well. This song is a truly heartfelt representation of the struggles of balancing emotions in our fast paced society. EaSWay has produced another song that speaks for Generations Y and Z. And for all of the girls like Kelly "he made a song about you."
FNT Exclusive Premiere: EaSWay – Stay With Me
Posted by FilthyTaft on July 24, 2014
After taking a 2-month sabbatical from music, EaSWay is back with his new track "Stay With Me", which features production from Rainer & Grimm and a very popular Sam Smith sample. The driving synth keep the song upbeat, while the lyrics remind all of us a more somber moments in our night when we wish we could stop time and allow a moment to be forever. The bridge, "I'm not good for a one night stand, but I'm sure I could be your man" is something that most of us can relate to. Don Draper once said that nostalgia is, "a twinge in your heart far more powerful than memory alone" and that it is what gives us the aching desire to return to a certain moment we are inherently fond of. Listen to the track and get ready for an infectious feeling nostalgia. Just don't text your ex mid-song.