Posted by mimada on November 6, 2013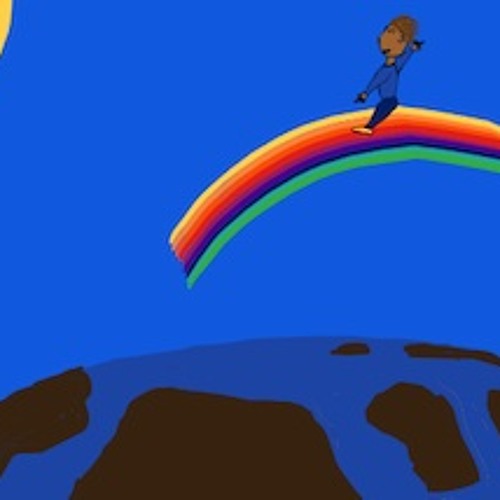 And yet… another contribution from our sweeter than Swedish Fish Swede, Rebecca. I don't know if you know this about Sweden but they drink about 5x the amount of coffee per day than we do in America so dis girl be busting out posts like it was her job. And who knows maybe one day it might be. Not until she gets some more Twitter followers though (help her out here!). 
If you don't feel the good vibrations in your whole body from this track, there must be something wrong, because WOW this is addictive. I've got that tingling sensation in my skin that goes hand in hand with the discovery of a new favorite song. And this particular one makes me wanna do a spontaneous twirl of happiness. If it wasn't for my flatmate's pulled-together presence, honestly I would already have done it.
Opening my Soundcloud stream turned this grey afternoon into a glamorous yet modern, Motown party (…at least in my head, no reaction from my not very engaged roomie). And not to mention, everything Motown makes me melt (my dear family has never been religious apart from praising The Supremes and Jackson 5.) With "Riding High on Love Edit", the Swedish DJ Axel Boman does his house version of Jr. Walker and the Allstars' Motown classic.
Axel Boman is my personal deep house/house crush as he manages to really stand out from the crowd of thousands and thousands of similar DJs. It may has something to do with his down to Earth charm (check his insta and be love struck), but it's clear his productions possess the originality that makes them most memorable. His "Purple Drank" got stuck in my head right away the first time I heard it. It was the vocals: One sentence, right where it should be: "I woke up with your name on my lips." I woke up with this song stuck in my head, I'll tell you. And it was pleasurable.
So check out his latest track below, put on your retro shoes and hit the floor with your smoothest moves.
FACEBOOK || SOUNDCLOUD || TWITTER
FREE DOWNLOAD: Axel Boman – Riding High On Love
Posted by LoffyG on April 8, 2013
[do action="youtube" videoid="AQtAUxuQukc"/]
Met a girl who changed my outlook on life. Wanted to share her story. – Mike Stud
Mike Stud is back and puts down the party music to deliver us a song on a much more serious note. It's about a girl he met while on tour who was struggling with depression, drug abuse and thoughts of suicide. Mike reached out to her and has given her comfort since hearing her story. This is a song he wrote for her and is undoubtedly some of his best work. If you would like, send POSITIVITY & SUPPORT to her Tumblr here. Relief coming May 6th.
TWITTER || FACEBOOK