Posted by BP on October 23, 2013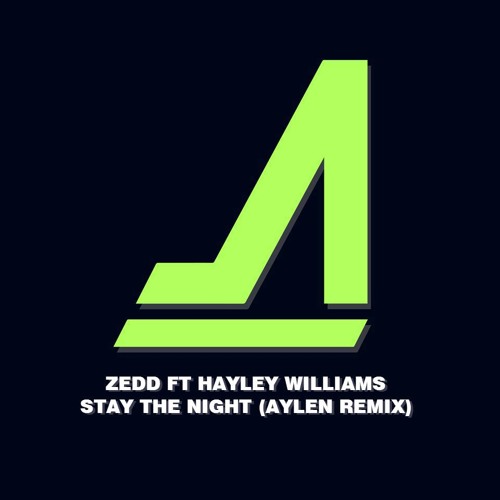 Aylen's spin on the popular Zedd song "Stay the Night" featuring Haley Williams has a dark, cool vibe to it. It's definitely trap, but it has some elements you don't typically hear in a party type trap song. It's got some eerily warped vocals and minimal beats. My favorite part is the last drop about four minutes in because of the added synths.  This track is free to download on Facebook!
Free Download: Zedd ft. Haley Williams – Stay The Night (Aylen Remix)
Posted by Middy on October 10, 2013

Australian Dave Winnel returns with a free remix of Zedd's recent smash single "Stay The Night" that is starting to get people past "Clarity". Dave Winnel flips the original for a clubbier, more stripped back drop, while adding a similar synth melody and keeping Hayley Williams' vocals for good measure. The remix is free, so don't hesistate to click download.
Free Download: Zedd ft. Hayley Williams – Stay The Night (Dave Winnel Godspeed Remix)
As a bonus, here is an added production from Dave Winnel on Michael Woods' Diffused Music label alongside fellow Aussie Archie (no not the Archie that fell off the face of the Earth recently), that has received support from the likes of David Guetta & R3hab.
Beatport: Dave Winnel & Archie – Satellites