Posted by Juicebox on May 26, 2015
Within the last five years, dance music has experienced an incredible growth in popularity. Raves have evolved from illegal parties held at grungy warehouses, to massive spectacles featuring performers, fireworks, awe-inspiring stages, and hundreds of performing artists, while electronic artists have become superstars and celebrities, rather than backroom producers. Although electronic music has a lengthy past, the genre has never been in the limelight, and has never crossed over into the mainstream – until now. With electronic music sitting firmly in the spotlight, and plenty of media attention on the negative aspects of dance music, it's become more and more important to open up a dialogue about how electronic music can positively impact society, and Insomniac is championing this movement with the EDMbiz Conference & Expo.
Posted by GMONEY on May 19, 2015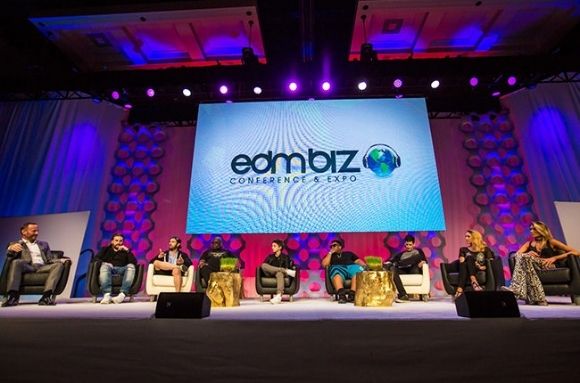 Are you any aspiring entrepreneur or artists? If the answer is yes to either of those questions, you will want to head to EDMbiz 2015 this June because the EDM conference and expo will be hosting their first startup and record/A&R contests for two lucky winners to achieve their dreams. The startup contest will be an opportunity for five teams to pitch their ideas in front of a row of judges consisting of venture capitalists and EDM heavyweights for their chance to be selected as the winner. You can enter and get all the details here.