Posted by mimada on December 5, 2013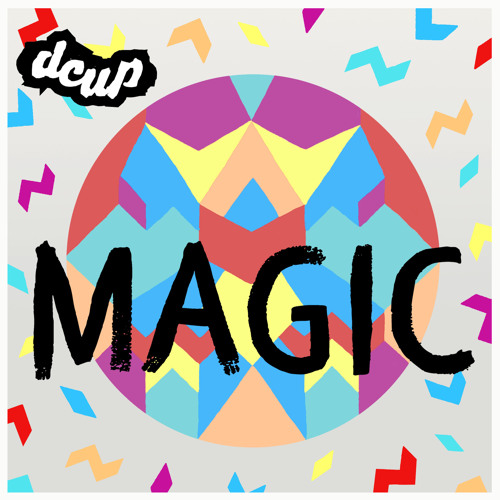 You know what the best feeling in the world is? Well, one of them, for that matter – when you're mood and inspiration starts to plateau and then all of a sudden you hear a song that, within seconds, gets your blood rushing again. It's 1:15pm and I was already three cups of coffee deep and couldn't seem to shake the zombie feeling when I stumbled upon DCUP's latest release, "Magic." I'm a little out of touch with the American audience at the moment (it's snowing over here in Sweden for the first time so I'm kind of out of touch with everything, tbh) but I think this Melbourne-based producer has been sneaking by, under appreciated and that needs to change. Actually, you might remember DCUP from "We No Speak Americano" back in the day, and you'll recognize some of those funky latin vibes in "Magic." But give this one a spin, it's a bit of a 80's groove, Duck Sauce-esque, touch of house cocktail with an Australian twist. Just what you need to spice things up.
FACEBOOK || SOUNDCLOUD || TUMBLR (it's got some good reads)
Posted by Middy on August 25, 2012
While Ivan Gough has become known for his work on "In My Mind", it was time for the other half of TV Rock, Grant Smillie to get his name out there and put his stamp on a hit record in 2012 with "A Million Lights". In an All-Australian trio of Grant Smillie, the young force, Walden and Zoe Baldwi, "A Million Lights" comes to form as a big room, progressive track meant to be played on the biggest on stages. It comes with a few remixes, one from fellow Aussie Feenixpawl who does not really change much of the track and who I feel has gotten a little lazy with his sound lately as you can hear with his remix of "Burning", this one, and his remix of "Room For Happiness", where they all have a very, very similar sound. DCUP puts together a more minimal remix, while Alex van Aliff puts together a techy remix that is very enjoyable, changing up the pace and giving a new sound to the track.
Beatport: Grant Smillie & Walden feat. Zoë Badwi – A Million Lights (Original + Remixes)