Posted by dshaq on September 19, 2013
The only thing missing from this brand new jam by Tim Gunter, is a "damn son, where'd you find this one" tag in the beginning of the song. Taking a song with a lot of groove and rythmn, Tim decided to go a little slap-happy with the bass and boy does it sound good. Tim had a little something to say about this song:
I recently came across His Majesty Andre's stuff via Pandora and his track "Hymn" really caught my ear. Hymn is a Daft Punk-esque (think One More Time) jam that uses a sampled orchestra, chopped vocals samples, and a driving bassline to get the listener moving. I come from a hip-hop background so I decided to speed the track up and give it a dirty south hip hop feel with 808 drums, chopped samples and lots of bass. I even added a sweet guitar solo at the end, just for kicks.
Make sure to download this and all of Tim's other tracks, they're meant for your weekends.
Posted by J-Tiffy on August 6, 2013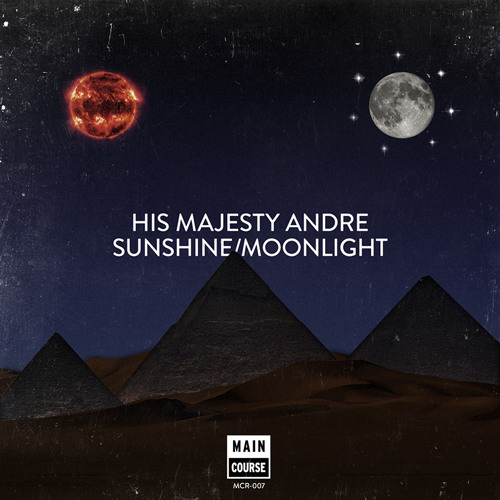 I have a lot of respect for the folks at Main Course Records. Astronomar, Bot, and Neoteric are all wickedly innovative artists in their own respect. They go on to give us Main Course Records, a label that always offers its releases for free with the option to purchase and support the artists. Today, Main Courses serves us up something special. The intro is an easy listening little bit that reels you in. The vocals of Anna Lunoe, combined with the unexpected, but perfectly fitting, drop crafted by His Majesty Andre, make for a deep track that would absolutely kill in the middle of a set. This tack comes as part of a two song release. My compliments to the chef.