Posted by mimada on July 8, 2013
It seems the Canadian fire that is Keys N Krates has spread its way across the pond. Annie Mac posted their latest single, "Dum Dee Dum" as her part of her regular Free Music Monday series. If you're like me, then you've been bumping this track just about everyday since the release of their Hard Summer mixtape back in May, but now you can treat yo' self to the song alone.
"Dum Dee Dum" starts out strong as a pretty bold trap track, but Keys N Krates are no basic bitches. The switch up halfway thru will present you with the undeniable urge to practice your moves in front of the mirror so you can tw3rk on the dance floor at one of their many upcoming festivals appearances.  So get on it now.
FACEBOOK || SOUNDCLOUD || TWITTER
Posted by mimada on May 30, 2013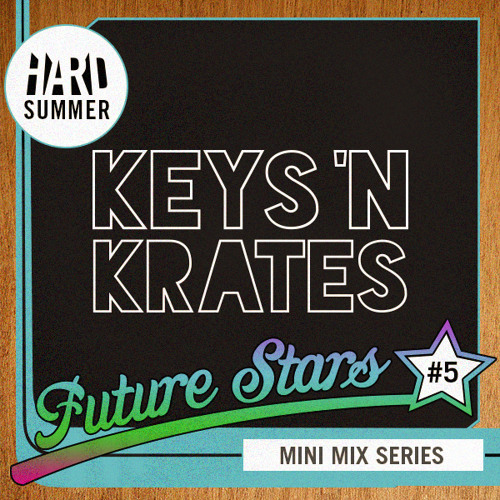 Okay woah, I'm just gonna cut to the chase here and say this mix is BANGIN – Keys N Krates is proving themselves as a serious predator in the music game right now. This has got pretty much every track that you need to play at your parties if you ever want anyone to have any sort of fun right here, perfectly transitioning one into the next. Granted, my favorite parts are Keys N Krates original songs, especially I Just Can't Deny (7:25). And you know, I can't deny that this will probably be the only thing I listen to for the rest of the weekend.
As you can see, this is the 5th installment of HARD's Future Stars Mini-Mix Series, which has so far featured Paper Diamond, Jerome LOL & Samo Sound Boy, Green Lantern and Justin Jay. You can check out those sets and many more here (can't promise they'll be as good as this one though…!)
KEYS N KRATES
SOUNDCLOUD || TWITTER || FACEBOOK
Download: Keys N Krates Future Stars Mini-Mix 
Tracklist:
KEYS N KRATES – TREAT ME RIGHT (GRANDTHEFT REMIX)
SALVA – BBQ
KEYS N KRATES – POURIN UP (DEMO VERSION)
2 CHAINZ – MAKE IT WORK (ILLO BOOTLEG)
TNGHT – ACRYLIC
GRANDTHEFT AND CHRISTIAN RICH – DEEP
JACKAL – BOUNCE
KEYS N KRATES – I JUST CAN'T DENY (DEMO VERSION)
DAMN KIDS – BAKBA
KENDRICK LAMAR – M.A.A.D. CITY
KEYS N KRATES – DUM DEE DUM