Posted by mimada on November 26, 2013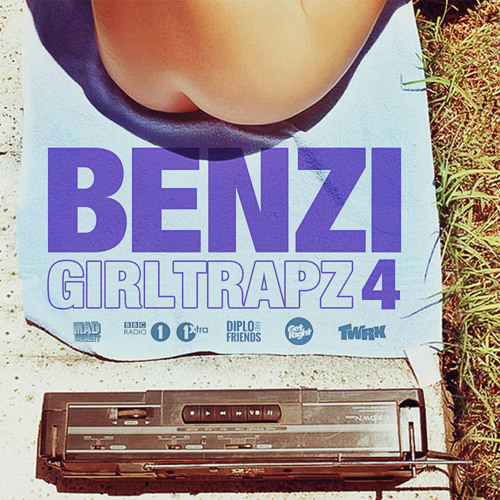 Benzi is baaaack with another one of his signature, highly acclaimed Girl Trapz mixtapes. This Girl Trapz is special not just because its tracklist is a stolid 10 or that it makes girls (and boys!) want to take their clothes off BUT because almost all of the featured songs were produced exclusively for this set. That includes contributions from the Girl Trapz remix contest Benzi held leading up to the release. So I raise my glass to you Benzi, not a single song disappoints. Snatch this free download and let it take you away on an hour-long euphoric, ass-shaking journey.
(Tracklist after the break)
FACEBOOK || SOUNDCLOUD || TWITTER
DOWNLOAD: Benzi – Girl Trapz (Volume Four)
Posted by Mach on March 7, 2011
Xaphoon Jones has been releasing a good amount of dubstep lately. This may be a bit more CHILL than what you are use to listening to, but damn this is FIRE. This beat just takes you away.
DOWNLOAD: Radiohead – Videotape (Xaphoon's Dubstep Remix) – MUST DL!

This song gets heavy, in no way should that steer you from it. This is a HOT dubstep track. Straight from Stephens Labyrinth project, with its very own "Minotaur."
DOWNLOAD: Kraddy – Minotaur (Stephan Jacobs Remix) – AWESOME

Classic Beastie Boys and perfect dubstep flow to match.
DOWNLOAD: Beastie Boys – Watcha Want (StickBubbly Remix)

Finishing off the post with some HEAVY ish. Nicki's voice actually goes pretty well with this heavy beat, FS makes some crazy good remixes.
DOWNLOAD: Nicki Minaj – Massive Attack (FS Remix) – Heavy