Posted by admin on June 4, 2014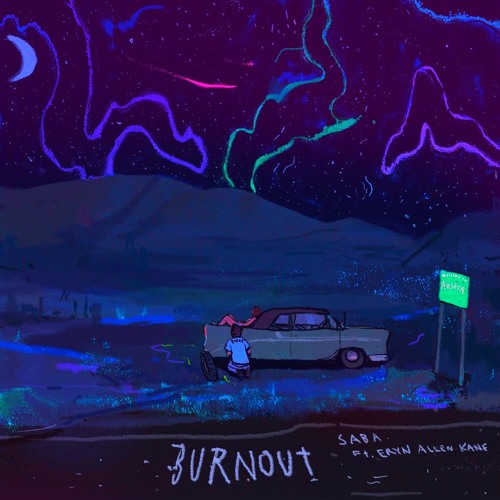 A few weeks back we brought you "401k" by Chicagoan, Saba. The song was a deep, dark, and raw hip-hop track. With "Burnout", we see a different side of Saba. While he undoubtedly stays true to himself with meaningful story telling, he is also able to show a more upbeat and easily-digestible side of his music.
Each line has a languid feel to it, while still packing the punch it should. Eryn Allen Kane chimes in beautifully with each hook to round out an already impressive song.
"Burnout" has been floating around the internet for nearly two weeks already; don't wait any longer to listen.
Posted by admin on July 30, 2013
What can be said about a man who has already had so much said about him? Chance the Rapper has the whole world watching his every move, judging the music, the videos, and him as a person. However, through all of this he's managed to keep a level head, even if that is partially accredited to the drugs he takes.
"Everybody's Somebody's Everything" was surely a standout track on Acid Rap, with Chance singing/rapping in a brash manor, yet with a positive sentiment. And, after having his army of loyal fans get the title to trend worldwide, he unleashed the Austin Vesely produced video to accompany. The video doesn't disappoint, and although the song is lacking the third verse from Saba which was originally on the tape, the added piano melody tacked on to the end is a good substitution.
Enjoy the video, and check out the ever-so-promoted ChanceRaps.com for everything you'll need to know about young Chancellor.