Posted by mimada on May 30, 2013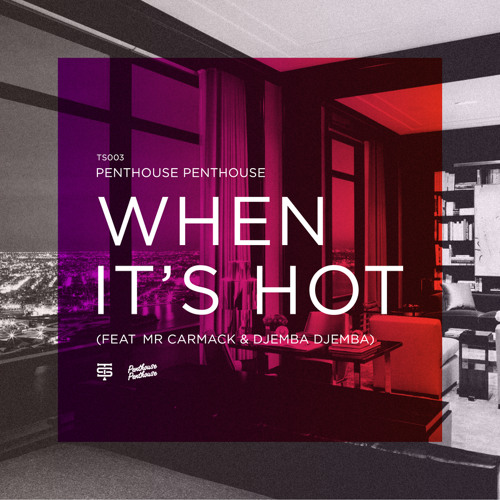 Penthouse Penthouse (the band so good they named it twice) dropped a preview of this juicy beat a few weeks ago and I've been biting my nails since because I had a feeling it was just too delicious of a sound to only last 1:31 – and bam, was I right! I love all three of the artists at work here; their tracks give me this feeling of being at an A-list infinity pool party surrounded by sexy socialites, top-shelf liquor and finely trimmed hedges. And even if I'm in my friend's backyard with a kiddie pool, a frisbee and some PBR, I know this jam brings all the swag I need.
Anyway, with the magic touch from Djemba Djemba (doubles again?!) and Mr. Carmack, I'd describe it as Justin Timberlake-esque but with more street cred and less buttons fastened on his shirt. Now sit back and prepare to be swept off your feet because this is only the beginning of your new summer romance.
Soundcloud: Penthouse Penthouse ||Djemba Djemba || MR•CAR/\\ACK