Posted by BP on August 17, 2013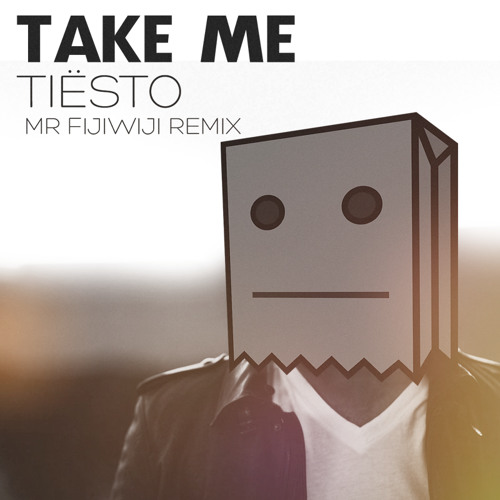 Mr FijiWiji never disappoints. His remix of Tiesto's "Take Me" is an entry in Tiesto's remix contest on Beatport. The winner gets his/her remix officially released on Tiesto's Musical Freedom label and a few other prizes. So far, this version stands out against the others because Mr FijiWiji changed the whole vibe of the song. It's ambient and soothing. The percussion is so intricate and the piano dabbled in is just gorgeous. Official voting starts September 10th, but you can stream the song and comment on Beatport already.
Vote/Comment on Beatport: Tiesto – Take Me (Mr FijiWiji Remix)
Posted by Middy on March 5, 2013
Hot on the heals of Dyro's remix of "Make Some Noise" and Sidney Samson's collab with Martin Garrixx "Torrent", Tiesto's Musical Freedom unleashes another remix of the label bosses singles released on Club Life Volume 2. This remix hits hard right out of the gate, tossing aside the original brooding intro from Tiesto and adds their own heavier build that leads into a hard hitting, fast firing percussive drop, making it a more suitable remix for the festival stage. They then return to the melody crafted by Tiesto in the interlude and bring back that drop one last time.
Posted by Middy on February 19, 2013
I have never been that big a fan of Sidney Samson with his bleepy dutch style being a little too abrasive for the ears and Martin Garrix seems like his a product of being very young and marketable with a good team putting his talent in front of the right people at the right time, however this song by the two of these Dutchmen is quite good. The track leaves behind Sidney Samson's blistering bleeps and instead moves to more what we have seen with Martin Garrix with pitched saws, a big room interlude and a prominent buzzing low-end. Tiesto's Musical Freedom rarely misses with its releases and "Torrent" is yet another example of that.
Beatport: Sidney Samson & Martin Garrix – Torrent
DO SOMETHING