Posted by VMan on November 25, 2013
19 year old producer Sebastian Carter released his official chill-trap remix of Australian vocalist Nicole Millar's record "Fall" and it's a stand out record with stellar vocals, and a fluid production that's bound to get you through this pointless Monday on the 3 day week before Thanksgiving break. You might catch yourself day-dreaming or thinking about your lover with this one, it has a hint of sex and passion, but who's not down for that? This remix will be available for purchase shortly, but in the mean time like Sebastian on Facebook, and check out some more of his work, he's one to keep an eye on! This is a must listen!
Posted by BP on October 21, 2013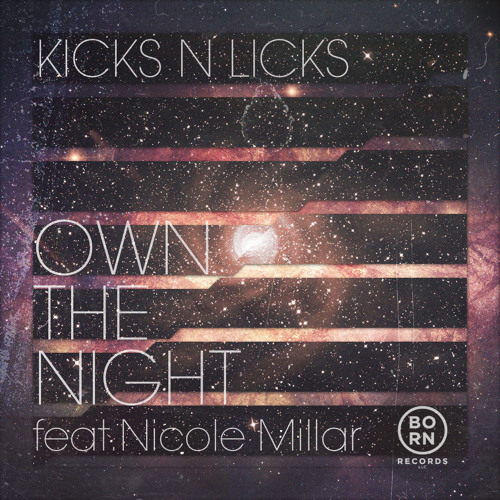 "Own The Night" is Kicks N Licks's first time teaming up with an original vocalist… and it turned out great! Kicks n Licks is made up of two guys who produce dubstep and other bass music. This track is fun and a great original track for your library. Nicole's vocals are on point, and the drops are bass-filled and ear pleasing! Not to mention it's up for free download, so why not!
Free Download: Kicks n Licks – Own The Night feat. Nicole Millar