Posted by J-Tiffy on September 4, 2013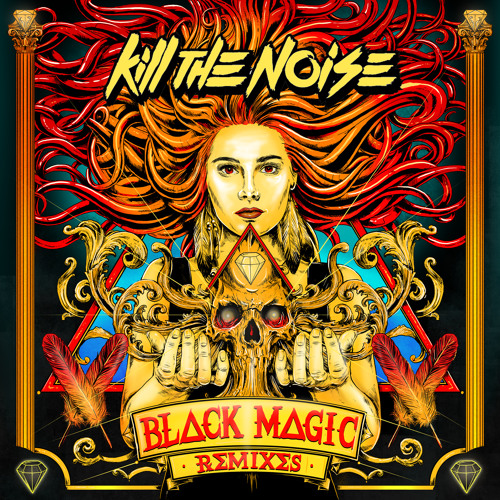 It's finally here in all its glory! All 9 remixes are as awesome as expected and the EP is a blast to listen to. The track list is stacked with remixes from big names, and each song is wildly different from the previous. Relentless electro-house, massive festival-trap and bad ass metal – just to name a few genres you'll find. Also released yesterday on The Nest HQ (the OWSLA side project) were 3 remixes that didn't wind up on the EP; Nick Thayer's remix of Rockers, Durante's remix of Jump Ya Body, and AMTRAC's remix of Saturn. Being a huge fan of AMTRAC, and also being once again amazed by one of his remixes, I've included his remix to this post.
If you haven't joined The Nest, now's the time. Upon subscription to The Nest you receive the two latest releases, which right now happen to be this remix EP, PLUS, the Noisia & Foreign Beggars I Am Legion LP! You'll also gain access to the 3 other remixes I mentioned. As always, you get Skrillex's Leaving EP as well when you subscribe.
Beatport: Black Magic Remixes
Posted by Spice on February 8, 2012
When OWSLA releases something new, you pay attention. Recent EPs from OWSLA-affiliated artists Kill the Noise and KOAN Sound have represented some of the most innovative efforts in EDM to date, and no one can deny the growing firepower behind young guns Zedd and Porter Robinson. So when Nick Thayer's newest EP "Like Boom" dropped under the imprint yesterday, I knew that it would be worth a listen.
Nick Thayer is an Australian producer with a marked talent for weaving together elements of different genres — this latest EP mines hip-hop, dubstep, electro house, progressive house, moombahton and drum and bass to tremendous effect. While I had never heard of him before, I was immediately impressed by his versatility and obvious skill. Opening with some unexpected funked-out hip-hop ("Like Boom"), the EP veers quicky into heavy electro domain with "Facepalm," which has a gritty, almost rock-inspired edge. "Totalitaria," with its laser synths and more languorous tempo, is practically in moombahcore territory, while "What Props Ya Got" will ratchet up your heart rate with some truly frenetic DnB runs (before easing into a catchy, house-inflected hook). On the whole, "Like Boom" is an explosive and boundary-blurring listen which shows that Nick Thayer is less interested in the rules than he is in charting new territory.
Buy "Like Boom" on Beatport or preview the tracks below.