Posted by Middy on January 13, 2014
Yes we know, you may be "top _____ of 2013" listed out, but bear with us as we present you our top 50 dance tracks of 2013. In the past we have done just big room / progressive, but here we attempt to take on the whole genre, from trap to progressive to deep house. A few ground rules and biases for how these tracks were selected. "Top" means biggest and best. So the most supported and played out tracks, first and foremost, but also our own bias as well to make this list not just a carbon copy of every other one you have read. All of us are based in the US / Canada, so our perception of what is played live is a largely US worldview, though we try and take a step back. The songs have to have been released in 2013. So tracks like "Easy", "I Could Be The One", "Alive", "Clarity" and "Harlem Shake", while all huge in 2013, won't qualify for the list because they were released in 2012. Tough luck, but I think the artists will manage. Check out 50-41 after the jump and at the end find links for 40-31, 30-21, 20-11 and the best of the best, 10-1.
Posted by dshaq on December 15, 2013
Tim Gunter graces us with a brand new remix to the ever popular track by Oliver, MYB. Slowing it down from the original song, Tim adds his touch of creativity to the song. Here's a little something he had to say about it:
Grab the track below and look for some new tracks in the future from Tim.
Posted by mimada on October 24, 2013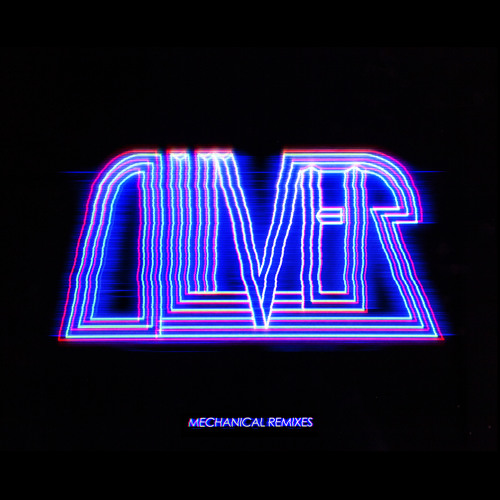 Okay so I've been a bit all over the place the past week so this post may be a tad over due but bear with me – it's incredibly vital to your well being and the entirety of your weekend. The charismatic DJ duo Oliver released their Mechanical EP through Fool's Gold earlier this year and were showered in success. Like, if you didn't hear "MYB" at a music festival at least 5 times this summer then you son were at all the wrong music festivals. Anyways, last week they debuted their Mechanical remixes and literally each track is a hands-down 10. The first remix is brought to us by the one and only Dillon Francis who shot "Night Is On My Mind" with a full injection of bonafied Dillon, with that one and only moombatastic, speaker-shattering sound you can trust. The second remix from Nom De Strip was an unexpected favorite, a big room rework of "Control" that is undoubtedly, well, out of control. Next up, a freaky deep remix of "MYB" from FNT favorite Tchami, which adds a nice new perspective to the original. The EP finishes off strong courtesy of upcoming producer Values, who takes us on a heavenly, melodic journey throughout the remix of title-track "Mechanical." If Values wasn't on your radar before, I think this track will guarantee he ends up dead center in the near future. And you know, I want to say the last one will end being the one you play on repeat, but the truth is the whole compilation works so well together you probably won't be able to settle on just one track. Unfortunately it's not available for free download but grow a pair a drop the few bucks necessary so these DJs can bring home the bacon at the end of the day. Plus then you can have these remixes readily available because you never know when you might need them this weekend… OoOoOoOoOh!
DO SOMETHING