Posted by BP on July 15, 2014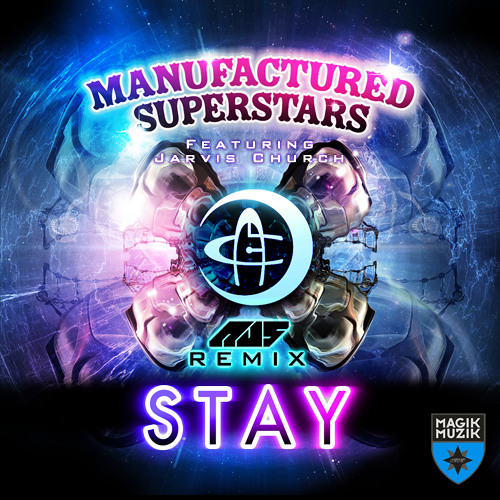 Au5 always brings the dub. Here is some midweek bass to keep things going. Au5's remix of "Stay" by Manufactured Superstars ft. Jarvis Church is melodic and definitely has some Au5 flavor. The drops are full of growls and the piano chords to add emotion to the powerful vocals. We can always count on Au5 to produce quality work. This is only a preview, but the full song can be heard and downloaded off of Beatport if you're feelin' it.
Beatport: Manufactured Superstars ft. Jarvis Church – Stay (Au5 Remix)
Posted by Spice on April 5, 2013
Happy Friday, everyone. We've got some great stuff going on so buckle in and get ready. First up is the awesome music video for "Zombies in Love," the bubbly, warm weather-ready new single from Manufactured Superstars. Thanks to some seriously nifty stop-motion animation, we're transported to a Lego galaxy far, far away, where our spacesuit-loving protagonists are busy presiding over an intergalactic rave. I won't divulge the ending but it's sweetly and unexpectedly heartwarming. Is Lego animation the next big trend in music videos? Too soon to tell, but I certainly hope it catches on. If you can't get enough of this track, you're in luck — a massive remix package is set to drop on April 9 via Big Beat / Magik Musik and we've got the previews below.
If you're still not satisfied, it's really your lucky day — we're giving away one pair of tickets to Electric Daisy Carnival NYC at Citi Field, where Manufactured Superstars will be performing in May. To enter to win, all you have to do is be 18 or older and "like" their Facebook page by following the instructions below. We'll randomly select a winner on April 30. Not too shabby, eh?
Electric Daisy Carnival NYC 2013 Ticket Giveaway
Beatport: Manufactured Superstars — Zombies in Love (Original Mix)
Preview the Remixes (out April 9):
Manufactured Superstars – Zombies In Love (K Theory Remix)
Manufactured Superstars – Zombies In Love (AC Slater Remix)
Manufactured Superstars – Zombies In Love (Jaz von D Remix)