Posted by BP on August 14, 2013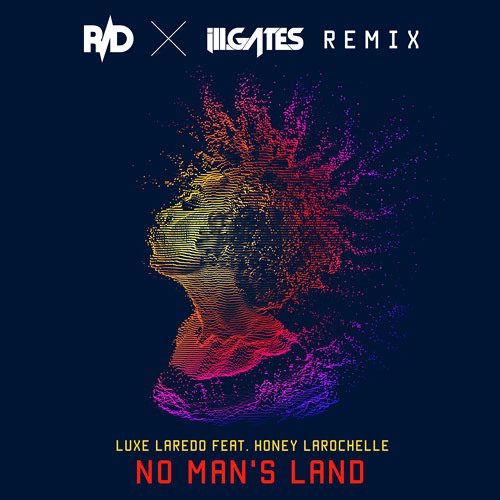 This remix is absolutely fire. R/D and iLL Gates's remix of No Man's Land blew my mind. It's melodic, it's glitchy, it's funky and it's bass filled. My favorite part is the break down at 2:06. The vocals are cut up in a way that I can't help but bob my head to. Mad props for this remix, R/D and iLL Gates. You can download it for free on their website or purchase it on Beatport, iTunes, and Amazon.
Free Download: Luxe Laredo feat Honey LaRochelle – No Man's Land (R/D + iLL Gates Remix)
Posted by Mach on March 27, 2013
Trap isn't exactly something I get excited over, and it tends to lowers my expectations for what I am about to listen to. Obviously I still decided to give this new original a listen, and I am really glad I did. I love how this track has a real dance vibe and not just some lame repetitious beat to start twerking your face off to. Trap is still hard for me to swallow, but this is something I can see myself enjoying on a daily basis. Mad props to Paper Diamond, Christian Rich, and Angela McCluskey for this dope original. Paper Diamond's upcoming EP "Paragon" drops April 16th.
Paper Diamond | Christian Rich
Free Download: Paper Diamond & Christian Rich – XIX Ft. Angela McCluskey
Posted by Mach on February 23, 2011
First off, mad props to Dro for making this sick new artwork. Down to business…
Got an email with this track and it blew my mind. This got my ears wet…
DOWNLOAD: The District – I Wanna Go (Dubstep Remix) – MUST DOWNLOAD
Lazy Rich has been a part of some amazing electro tracks. I never expected a HOT DUBSTEP BANGER.
DOWNLOAD: Lazy Rich – Discofukkr (Original Mix) – BANGER
Not going to lie, I like Paramore. With that said this remix melts icebergs. JFamiliar, I salute you for not only showing the people a different side of dubstep, but for killing it with this track.
DOWNLOAD: Paramore – CrushCrush (JFamiliar Remix) – MUST DOWNLOAD
Here is another dubstep track that shows how different the styles are within the genre. When I heard the beginning I thought I was about to hear house, then I heard the most EARGASMIC chill beat.
DOWNLOAD: NowAdays – Cops and Robots (Shaan Saigol Remix)
What would be a dubstep post without a HEAVY HITTER at the end.
DOWNLOAD: Figure – The Werewolf (Dubstep Mix) – AVID LISTENERS, 1:43
DO SOMETHING