Posted by VMan on March 17, 2014
Beatport: Party Favor & Zooly – Meow
Facebook | SoundCloud | Twitter
Come play with the dogs and the  kittens from Party Favor & Zooly's latest release and music video "Meow," a bass heavy, trap drum filled record that will have you twerking till the break of dawn. Fellas play with their kitty cats, pun intended, and ladies get your purs, as chances are you're going to be hearing a lot of this tune, as it's been getting support from Dillon Francis, Flosstradamus, and TWRK among other big DJ names. Cop that record on Beatport and support, this is a must listen and a must listen!
Posted by mimada on July 31, 2013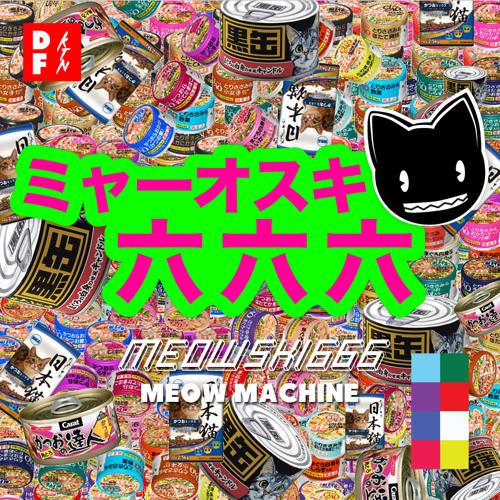 Dillon Francis and Kill The Noise have finally let the cat out of the bag: and by that I mean the first track from their collab project appropriately titled Meowski666. Originally, the duo premiered the pairing at the IHEARTCOMIX Mad Decent Fool's Gold SXSW showcase (minus KTN) under the hiatus, "Kitten Party." Now, our favorite cat-loving DJs are ready to let the dogs cats out with the release of "Meow Machine," an electronic cacophony of bass, Venga Boys, and KW Griff's "Bring In The Katz," punctuated by cat calls of your favorite feline YouTube celebrities. And I'm not kitten when I tell you it's just awesome.
In regards to Meowski666, Dillon tweeted:
Jake and I's sideproject @Meowski666 is really us just letting loose, having fun & creating something everyone with love… No boundaries
While Kill The Noise put it more simply as "Just two guys doin it for the lulz." (As per your request Jake, not making any shit up)
Judging by the rest of Dillon's recent Twitter activity, he's got some serious shit a-brewin' (exhibit A, B, and C) but I think so far this track might be my favorite =^.^=
FACEBOOK || SOUNDCLOUD || TWITTER
Download Meow Machine (Original Mix):