Posted by dshaq on March 4, 2014
Who needs more cowbell when you have a perfectly good jazz flute, don't forget the J is silent. The real question about this song is why is it called crying flute when this is such a beautiful song. 813 has been killing it and received a lot of support with his huge track "Glitter Sand" as well as his guest mix for Diplo and friends not too long ago. Key point of this write up, listen to this song and pay attention to 813's next moves. Holler at the song and soundcloud below.
Posted by mimada on November 26, 2013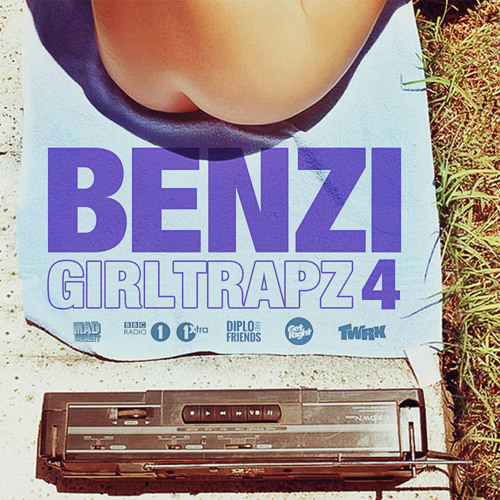 Benzi is baaaack with another one of his signature, highly acclaimed Girl Trapz mixtapes. This Girl Trapz is special not just because its tracklist is a stolid 10 or that it makes girls (and boys!) want to take their clothes off BUT because almost all of the featured songs were produced exclusively for this set. That includes contributions from the Girl Trapz remix contest Benzi held leading up to the release. So I raise my glass to you Benzi, not a single song disappoints. Snatch this free download and let it take you away on an hour-long euphoric, ass-shaking journey.
(Tracklist after the break)
FACEBOOK || SOUNDCLOUD || TWITTER
DOWNLOAD: Benzi – Girl Trapz (Volume Four)
Posted by Mach on July 1, 2013
813 comes through with another hot single for the Summer, with the sole purpose of feeling good day and night. I like the style of trap that 813 went with, kind of sounds like something Cashmere Cat would release. Awesome releases coming from 813 this Summer, I have a good feeling he will just keep his flow moving so keep an eye out for him.
Free Download: 813 – Glitter Sand
DO SOMETHING