Posted by mimada on November 26, 2013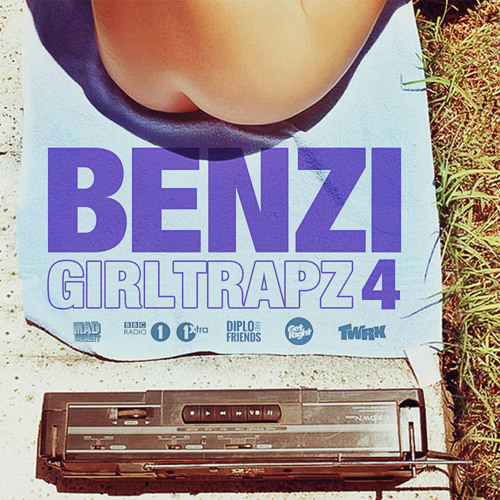 Benzi is baaaack with another one of his signature, highly acclaimed Girl Trapz mixtapes. This Girl Trapz is special not just because its tracklist is a stolid 10 or that it makes girls (and boys!) want to take their clothes off BUT because almost all of the featured songs were produced exclusively for this set. That includes contributions from the Girl Trapz remix contest Benzi held leading up to the release. So I raise my glass to you Benzi, not a single song disappoints. Snatch this free download and let it take you away on an hour-long euphoric, ass-shaking journey.
(Tracklist after the break)
FACEBOOK || SOUNDCLOUD || TWITTER
DOWNLOAD: Benzi – Girl Trapz (Volume Four)
Posted by mimada on October 11, 2013
After seeing this particular tweet earlier this week, it's safe to say I am one confused kitten…
The ???? is out of the bag! Trippy turtle is @CASHMERECAT

— BenZel (@OfficialBenzel) October 8, 2013
It didn't take much time to come to terms with the fact that Cashmere Cat's sound is so distinct that there was no way he couldn't be the man behind Trippy Turtle. Which then lead me to question the true identity of the similar sounding producers Booty Beaver and D-D-DJ Yolo Bear, as well. The signature mattress squeaks and tambourines, the Drake references and remixes, the alliterated names, the "FoFo FaDis" for crying out loud. It suddenly all made sense…
And you know, while I'm still not entirely sure BenZel's revealing tweet has been verified, nor this theory of my own, I'm not too worried about it anymore anyways because the Norwegian producer, Magnus August Høiberg (under whichever alias he prefers) (or whoever any of these musically-inclined critters actually are) has dropped some faaaantastic tracks this week. And that's what we're all here for anyways, right? I've bundled them all up for you here below in alphabetical order for your listening pleasure. And in the mean time, I'll be brainstorming the perfectly catchy anthropomorphic nickname for my alter-egos. Hit me up if you come up with any good ones, your submissions are much appreciated.
BOOTY BEAVER
SOUNDCLOUD || TWITTER
CASHMERE CAT
FACEBOOK || SOUNDCLOUD || INSTAGRAM ( if you like cute girls & even cuter animals)
DJ YOLO BEAR
TWITTER || TOUR DATES 
TRIPPY TURTLE
FACEBOOK || SOUNDCLOUD || TWITTER